Captain's Log
Hello settlers,
Next
Colony has been growing little by little, improving more and more, the last changes that have been made in the game have pleased me a lot. the first yamato blueprints have already been distributed and we are waiting for the confrontations that will occur in the universe.
But what I liked much more, is the possibility of finding stardust and special blueprints through the explorations, no doubt the explorations are much more important now and finding a new planet surrounded by a lot of unexplored space is something great at this point.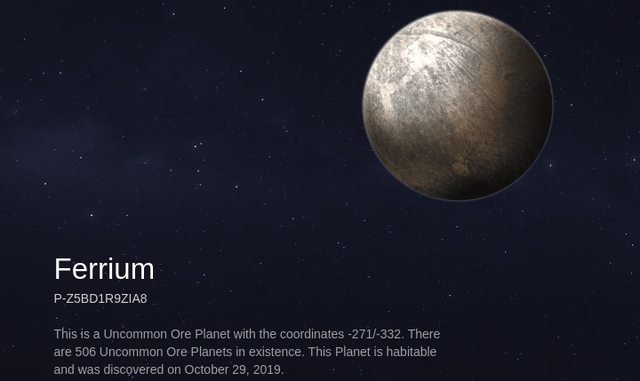 My new planet is a rare planet of ore that I have called "Ferrium", this name is due to the high concentrations of iron ore in its atmosphere.

I have also found some stardust and I am anxious to find some good blueprint soon, of course, I would also like to find some legendary planet and have access to yamato blueprints, but I am never lucky in the lottery, so I have no illusions.

A new Galaxy view
Next I show you a view of the galaxy from my new planet, as I said before, now I have a good amount of unexplored space very close by, which is a relief since I was doing explorations very far from my planets and it took a long time, I am waiting for some missions to return to send some explorers and start exploring this galaxy.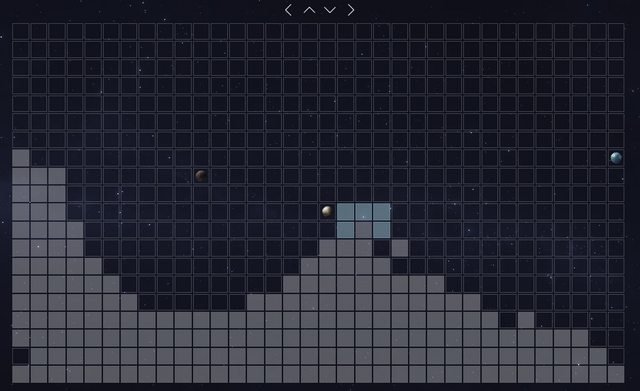 I would also like to invite you to take a look at a story whose third chapter is about to start (as soon as I fix my PC). I'll leave you with a list of the various episodes written so far.
Chapter I - In the list
Chapter I.2 - A look back
Chapter I.3 - My parents
Chapter I.4 - Miles
Chapter I.5 - Preparation
Chapter I.6 - Leaving everything behind
Chapter I.7 - Hibernation
Chapter II - Reborn
Chapter II.2 - On the road to a new planet
Chapter II.3 - Electromagnetism
Chapter II.4 - Whispers
Chapter II.5 - An interrupted career
Chapter II.6 - Involved
Chapter II.7 - Confrontation

All the images used in this post belong to the game NextColony, a spatial simulation game integrated to the STEEM Blockchain.
Thank you for reading and don't hesitate to leave your comment.