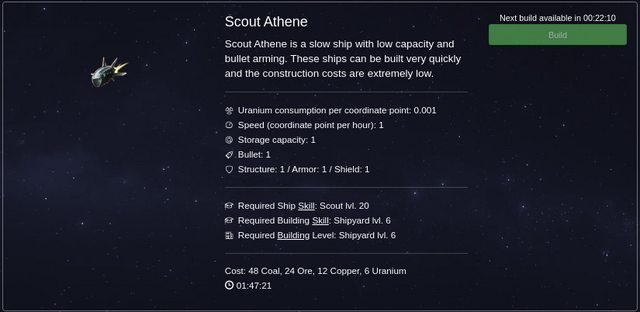 Hello earthlings, the latest ships recently attached to the game are a great help for those of us who are a little behind in the game, require a not too high shipyard level, are researched very fast and their manufacture is fast and economical. If you don't know what ships I'm talking about I mean Scouts, Patrols and Cutters.
Of course, they have their limitations like for example.
They do little harm, although I think it's good for its cost.
They have a limited or almost zero load capacity, Scouts for example, can only load 1 point of any resource.
They're not very fast, I think they should have been fast as they're small ships.
But the greatest thing is the low price of blueprints for the bullet versions of these ships, allowing us to manufacture bullet type damage ships for less than 1 STEEM, I have already bought the blueprint of Scout Athene and I'm thinking of buying the other two blueprints, although possibly I urge me to buy the blueprint for explorer II, we'll see.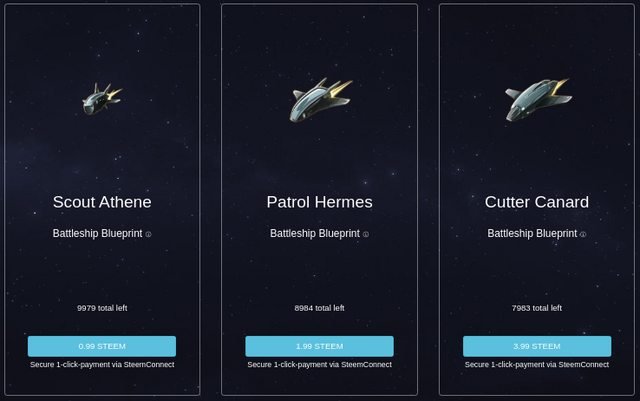 I'm making Scouts and Patrols on my two planets 24/7 and soon I'll be making Cutters, I'm very close to finishing that research.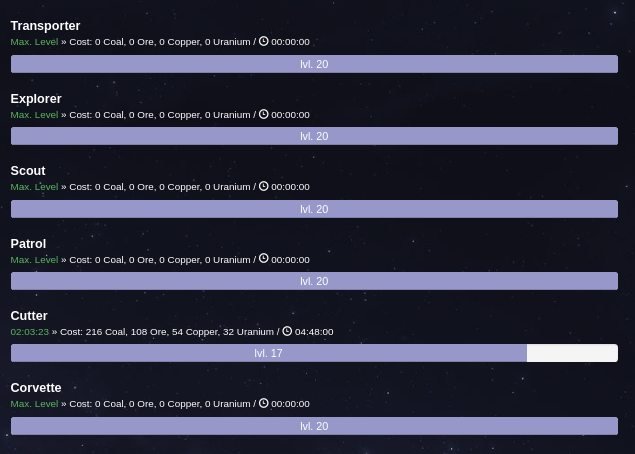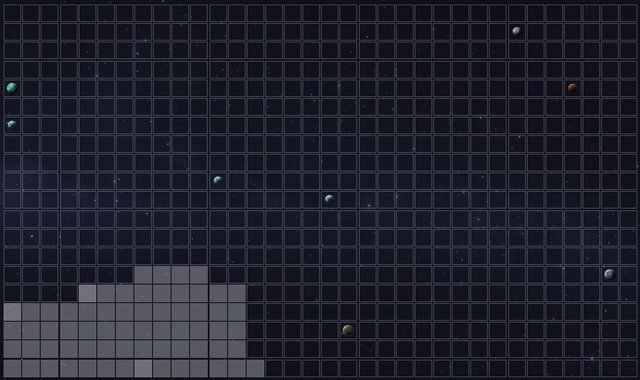 I also continue to explore the universe in search of new planets, since I found my planet Terra VI my production has increased considerably, I would like to have many more planets to produce resources faster.

But luck isn't something I count on very often, but I don't complain, I know it could be worse. All that's left for me to do is to be constant and not stop exploring space.

All the images used in this post belong to the game NextColony, a spatial simulation game integrated to the STEEM Blockchain.
Thank you for reading and don't hesitate to leave your comment.