Captain's Log
Hello settlers, this morning when opening the page of the game I found a pleasant surprise, the explorations I had left last night had discovered a new planet that I decided to call Nova_Genesis, because of its characteristics similar to those of the earth or the planets Alpha, it is a planet of rare type of atmosphere type.
Although at first, I felt that I was unlucky with the explorations now slowly come to fruition, I am very happy with my new planet I like it very much because of its versatility and also for its appearance, it's great.

Conflicts that slow my progress
Unfortunately not everything is joy, I had also found that my neighbor @backjungmin had put a siege on my planet confining my explorers to then attack and destroy them, when I login in was too late there was nothing to do, then I tried to send some ships to break the siege but I did not get it either even if it damaged a good part of the hostile fleets. This situation will undoubtedly delay several days of my progress in the game, but I will continue building and trying to explore even though it seems I will soon run out of the fleet.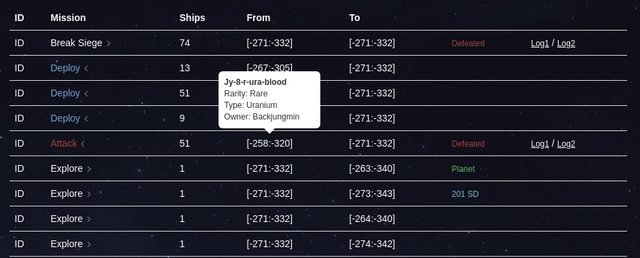 It is an excessive waste of resources in my opinion instead of focusing on destroying modules Yamato, my neighbor prefers to burn a good amount of uranium putting in check each of my planets. Already in the past, my neighbor had destroyed my ships, I suppose to bend my fleet wants to do it as their sport


The new Galaxy view
And that's how the galaxy looks from my new planet, it's a little frustrating to have so much space without exploring so close and not be able to do anything but see how the other players are sweeping the coordinates, but better times will come.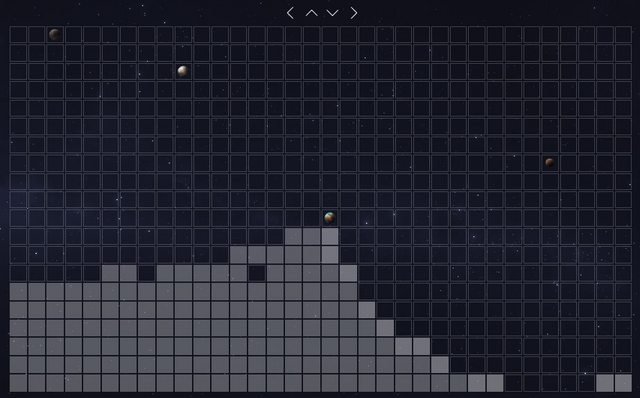 All the images used in this post belong to the game NextColony, a spatial simulation game integrated to the STEEM Blockchain.
Thank you for reading and don't hesitate to leave your comment.