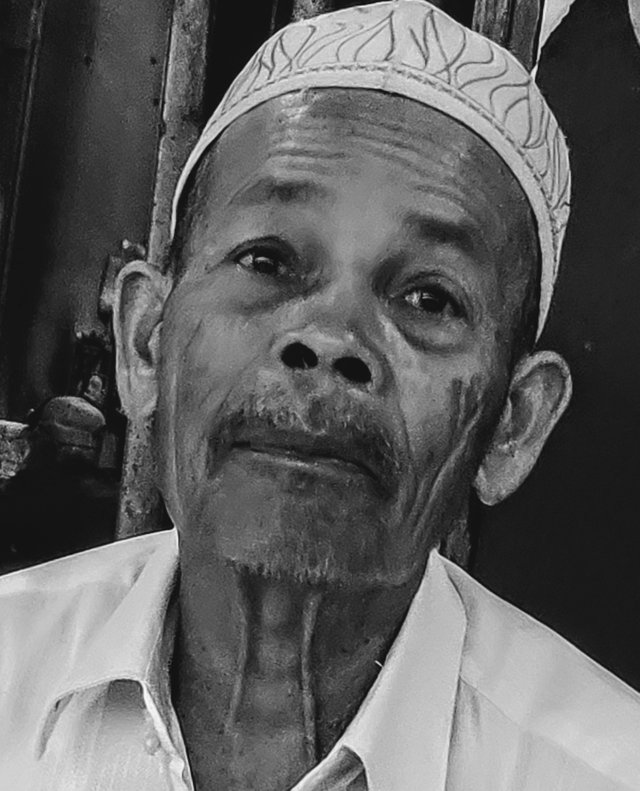 "How old are you?" I hate this question. I'm sure I'm not the only one, I always want to look young and energetic. even so, will we grow old? have we ever counted how much time we have used? Age is like a mobile voucher, how effectively do we use it. many public figures die at a young age, but at least they have used their time effectively in their work to make them immortal.
Actually what makes me dislike it when someone asks me about my age, not because I look old, but more regret because a lot of time has been wasted.
The photo above is my mate drinking coffee in the morning, he always reminds me to use time as effectively as possible. Old or young is not a problem, but the extent to which the use of 'age vouchers' before expired is an important thing that must always be considered.
Steemians, how old are you? LOL
---
| Catagory | black & white photography |
| --- | --- |
| Camera | Smartphone Cam (Xiaomi- POCOPHONE F1) |
| Editing Software | Photos |
| Location | Peudada, Bireuen, Aceh - INDONESIA |