Painting - palm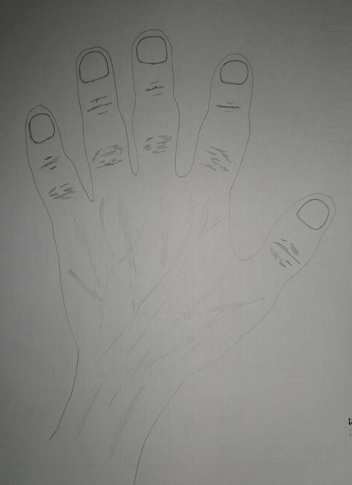 My drawing,
First draw the outer lines of the palm,
Then is these finger nail,
The two place are the characteristics of the hand.
Then drawing these lines of joints,
This is the second characteristics.
Finally, the veins and blood vessels,
These two places are the hardest to draw,
but can , do not painting it,
I have painting it, but it looks like some scars.
Finally, I use an eraser,
Wipe it some,
on Feeling,
It is seem look better some.
such as the third pictore -> fourth pictore.
at taking pictures, the light is also darker some.
Q_Q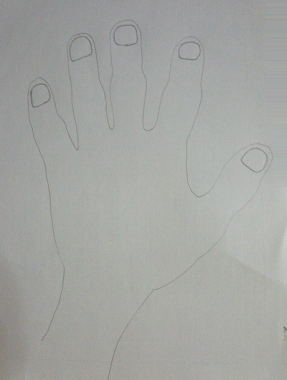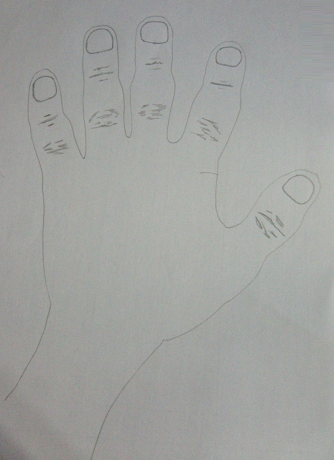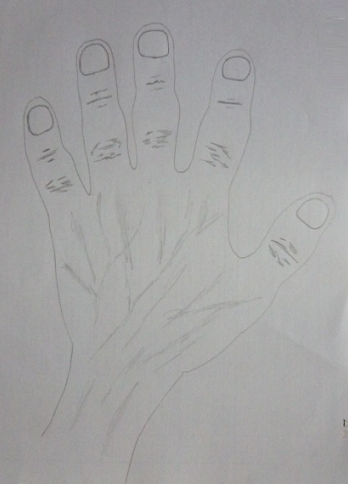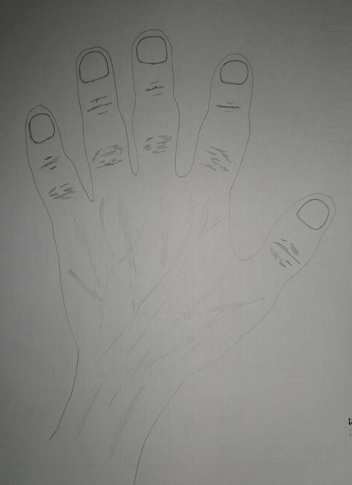 绘画 - 手掌
我的画法,
先画出手掌的外围线条,
再来是指甲,
这两处是手的特点。
再来是关节处的线条,
这是第二个特点。
最后才是筋脉和血管,
这两处是最不好画的,
且不画也行,
我有画,不过看起来像是疤痕。
最後,我用橡皮擦,
擦了一下,
感覺上,
就比較好看了一些.
即第3張-->第四張
拍照的時候,光線也暗一點.
Q_Q