Hey!
I made a recent post about some goals for 2020 for me in my personal life, but also on Steem.
I decided that getting to 10k sp by the end of 2020 would be a huge milestone! I annonced this without having done any form of calculations haha.
Its October the 25th. I currently have 1,070 SP and I will estimate that by the 1st of Noveber I will have 1,075 SP.
I wanna get 10k sp by the end of 2020, so I have 14 months, which is equal to 426 days, with my current sp, I will need 8,925 to hit the 10k goal by the end of 2020 which means I will have to get 20.9 sp daily.
I am currently getting 1.65 SP daily on average based on the last 30 days. xD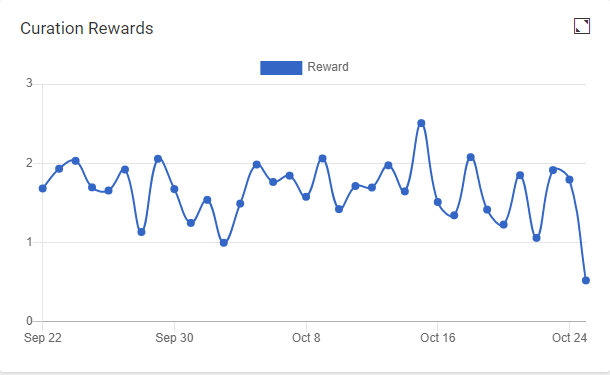 Idle steem
I had a bit over 100 steem just sitting in my account not to any use, so I ended up leasing 6500sp. I went from have 5.5k leased sp to 12k leased sp. Not sure thats enough to put be over the edge, but it should in theory increase my daily sp to 3.2 sp or even a bit more.
Since SP is a compound variable, I am hoping that this boost will be enough in the end, maybe not :D
worldhelper
That also means that my other account @worldhelper will no longer be getting sp leases from this account and I have started a powerdown of @worldhelper's 130sp. @worldhelper will still be running but with very little sp untill I get this account to 10K SP..
Diversificering is good if you are "rich" enough, other wise its better to put more money into one basket, if you can tolerate the increased risk, which I can.
How & Why?
Why?
Why not?
I like steem, I am rarely on facebook anymore. I am only on facebook to get notifications from work and then I close it again. Steem is a way better place for me to consume content.
And I wanna have a bigger impact and not having to invest monthly, which I cant really do anymore, maybe now and then.
And with the change upcoming in 2020, it just make sense to wanna be bigger and grow, also to invest if people can do that :D
It also helps my writing skills, which I haven't tried to improve at all before now, so bear with me :D
Well, thanks for the read. Stay turned on this journey.