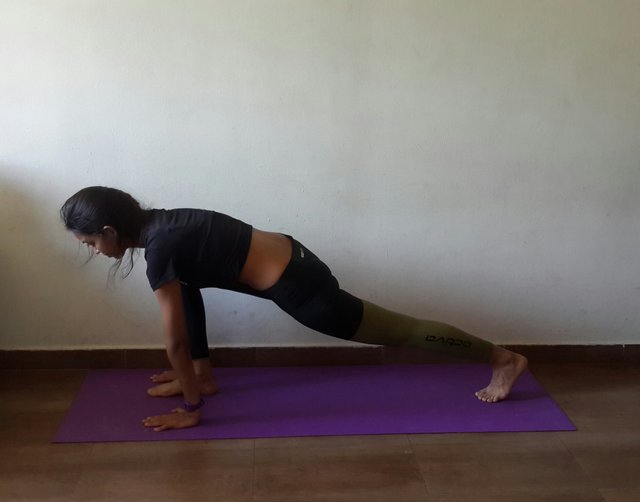 This exercise is very good for the mobility. Not only does it train the muscles in the legs, arms and back, but it also has a good stretching exercise.
Here you start in the stand and take a big step forward. Then you slowly go down to your knees. As soon as the knee reaches a 90 ° angle, place your hands next to the front foot on the floor. The hind foot is on tiptoe.
If you are in the pose you can hold it for 20 seconds and then repeat the exercise with the other side of the body.
You need a little experience for this exercise. As an inexperienced one should first perform a simpler exercise and then gradually work through the various exercises.
You should keep your back straight during the exercise. You should also breathe calmly and evenly.
Have fun with the exercise
Yoga Posen bei Steemit:
Megaboxsack
Warrior 3
Warrior 2
vrksasana
ardha-chandrasana
krieger-lotus-drehung
utthita-hasta-padangusthasana
ardha-matsyendrasana-halber-lotus
Balance Yoga
Yoga Bilder für deinen Blog