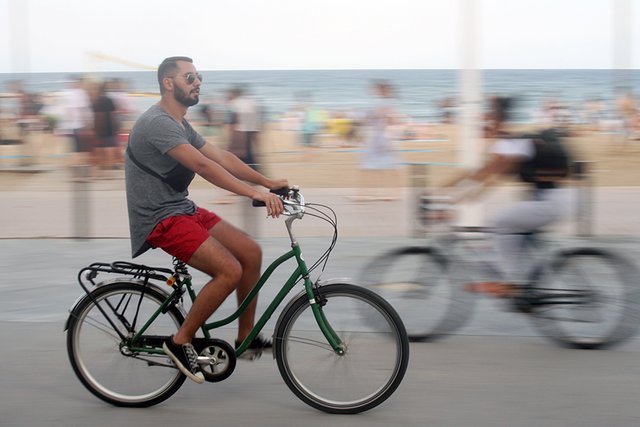 Obviously, one of them is flying like a comet and the other one is just a part of the scene, almost immobile. Also obviously, but in a different way, the obvious is not reality. Or is it?
Who knows better, you or your camera? It's relative ;)
Another panning photo from the alley near Barceloneta Beach.
---
---
This is my entry for the #Peoplephotography weekly challenge by @worldcapture. Check it out!
---
Yours,
Manol