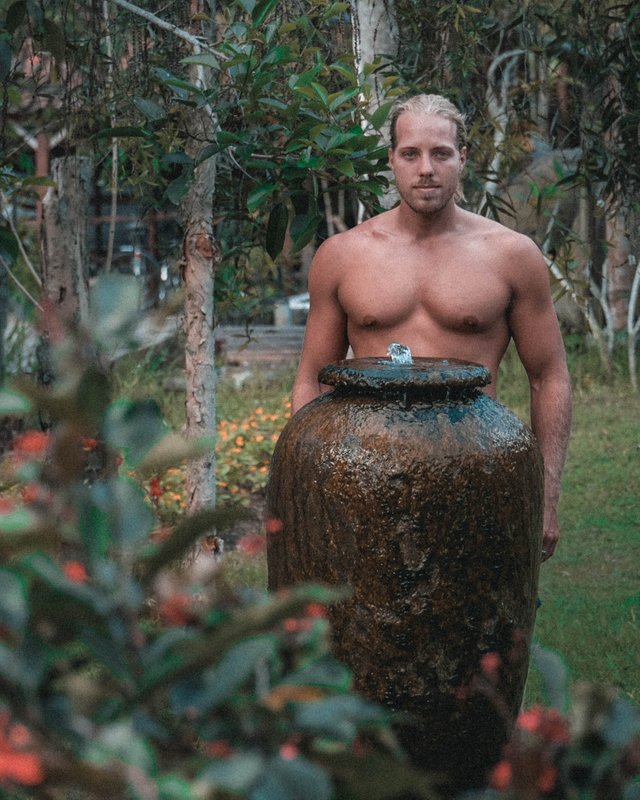 Genie in a bottle? Or in a vase?
I need your caption one more time 😂
'
And swipe left for some more portraits of the forbidden apple shooting!
'
Vlog update
On the tube i recently uploaded three new vlogs. Ill take you on a roomtour of our fancy hotel room, we discover the worlds biggest Buddhist temple, the Borobodur, and discovered a huge tree in the garden of the Mendut temple. Great travels, check em out and leave me a comment there. See you there.
this has been posted on IG @perfspots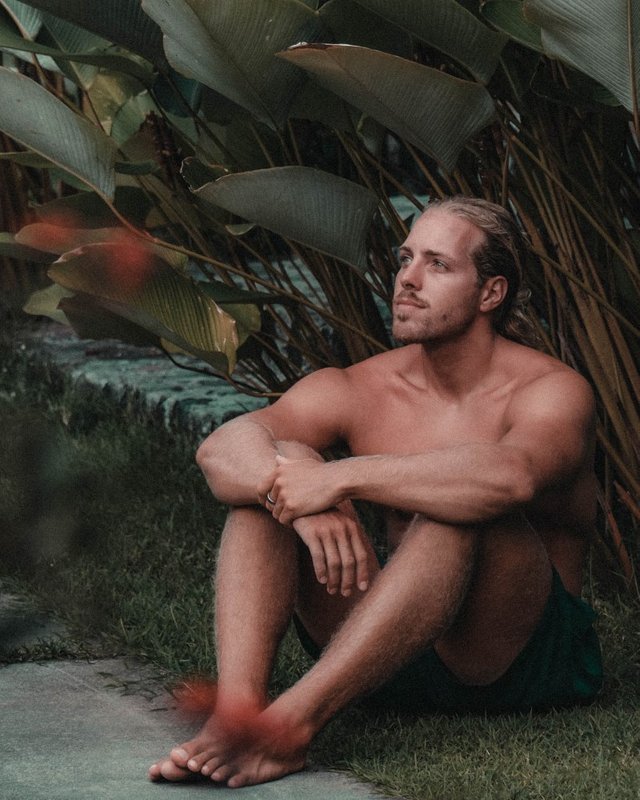 The Hotel Vlog
At the same day we left Lombok and flew right into Yogyakarta in Indonesia, also called Jogjakarta. Negotiated a fair taxi price and drove to the luxury Amata Borobodur Resort. Its a hotel close to the famous Borobodur buddhist temple. This temple was the main reason why we traveled to this place. But besides following our plans we had some time left to enjoy this beautiful resort. We knew it will be a nice stay but the interior of our room, the restaurant and pool area were really overwhelming. I can highly recommend to visit the Borobodur and stay in this resort.

---
Posted from the Perfspots.com website with SteemPress : http://perfspots.com/genie-in-a-bottle/
---
Connect
website: http://perfspots.com
steemit: https://steemit.com/@ivansnz
youtube: https://goo.gl/5GCWhB
instagram: https://www.instagram.com/perfspots/
twitter: https://twitter.com/Perfect_Spots
facebook: https://www.facebook.com/perfspots/
more links: http://perfspots.com/links
Recommendations
Where i book hotelrooms: https://goo.gl/9UxEDR
Where i book the cheapest flights: https://goo.gl/HRhxoy
Credit card with best commissions for travels: http://bit.ly/travelcreditcard
Editing software: http://bit.ly/editing_software
Steem Dapps
Find awesome products - https://goo.gl/Qtk8Av
Fund your project here - https://fundition.io/
Collect your cards - https://goo.gl/AyQ99F
Move! and earn - https://goo.gl/QTgFou
Check them out!