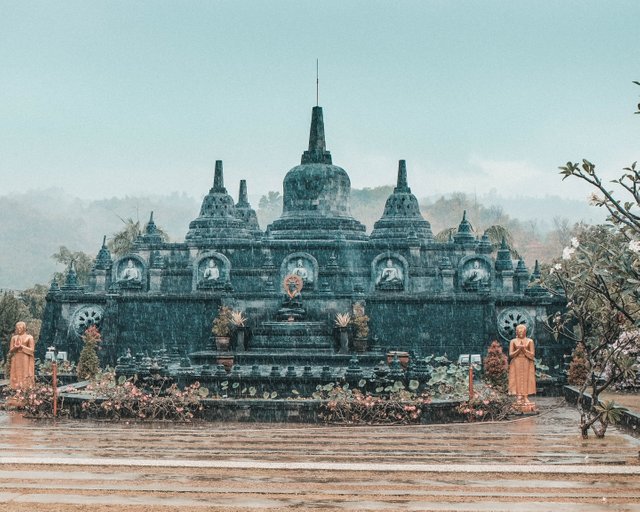 It started to rain, i had no umbrella, hiding the camera under the t-shirt, beauty was worth the struggle.
This has been posted on IG @perfspots

We explored the Brahmavihara-Arama temple in the north of Bali, we where the only tourists exploring it. The North is not as popular as the south but it has so many gems to offer.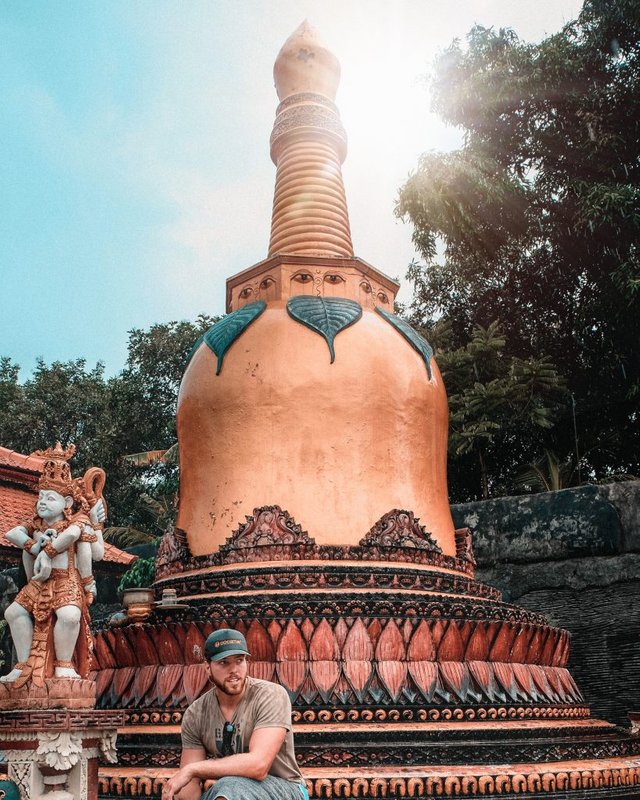 Posing in front of the Brahma Vihara Bell
More about Indonesia
Indonesia has so much to offer. Explore beautiful layers of rice fields. Visit detail-rich temples or mosques and learn about the Indonesian culture. Drive along stunning landscapes. Hike up a volcano and enjoy the sunrise at the edge of a crater. Grab a board and ride one of those perfectly shaped waves. Eat through Indonesia diverse kitchens. Countless things to do and to see. this is Indonesia.

---
Posted from the Perfspots.com website with SteemPress : http://perfspots.com/the-temples-in-the-north/
---
Connect
website: http://perfspots.com
steemit: https://steemit.com/@ivansnz
youtube: https://goo.gl/5GCWhB
instagram: https://www.instagram.com/perfspots/
twitter: https://twitter.com/perfspots
facebook: https://www.facebook.com/perfspots/
more links: http://perfspots.com/links
Recommendations
Where i book hotelrooms: https://goo.gl/9UxEDR
Where i book the cheapest flights: https://goo.gl/HRhxoy
Credit card with best commissions for travels: http://bit.ly/travelcreditcard
Editing software: http://bit.ly/editing_software
Steem Dapps
Find awesome products - https://goo.gl/Qtk8Av
Fund your project here - https://fundition.io/
Collect your cards - https://goo.gl/AyQ99F
Move! and earn - https://goo.gl/QTgFou
Check them out!
Support donation
BTC: 1Jjc1HFppV2SBYjV8BgeWPpykRDtWKR8oG
BCH: qqj3uxrup5tvcg5k2zrxjq20er27fwsneyc68srm63
ETH: 0xf97cA8e658d7a6344addCB398477e1D2301A8Cf1
XLM: GASYB7MFOO63JCNYDPEWHJHGNTNSGCO4FEAFSSS7JZAY6EDBJCEYYDER