Hello All! ~ After all day without power, I finally have charged my phone ~ here is a bonus photograph for you all -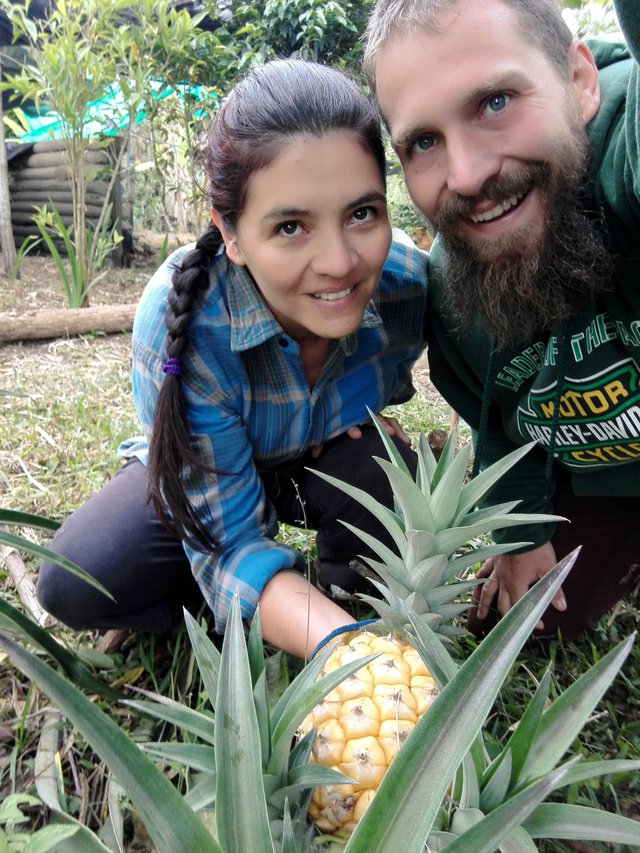 This is a Buena Vista grown pineapple, and we will continue to plant these every time we eat them. This very afternoon, we plan to harvest this pineapple and enjoy it tomorrow as a reward for our hard work on our eco-dome construction.
Love and Light to All!