The parade has been included as annual event in many Indonesia regions and it is commonly conducted a day after Independence Day, and that said, this is part of the celebration. The parade itself was involved school students from the underage to high school. I was there to see this annual event. I was not alone, a lot of people who came to watch this parade which focused on the variety of local costumes. Let's say, they resembled the hero/heroin's wear during the wartime.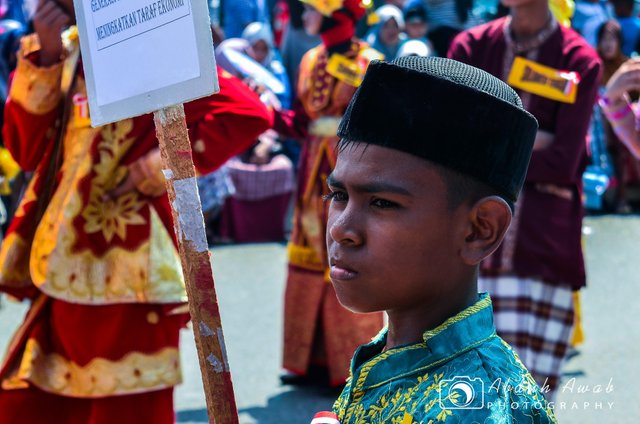 The traditional costume came to draw people's attention in this parade. Any kind of costume was displayed by school models that came along the street. The Achenesse costume became a hit throughout this event in which people were aware of the cultural essence upon this showcase. People who came from different ages and place choice the roadside to watch this event and excitedly contributed to keep this event running.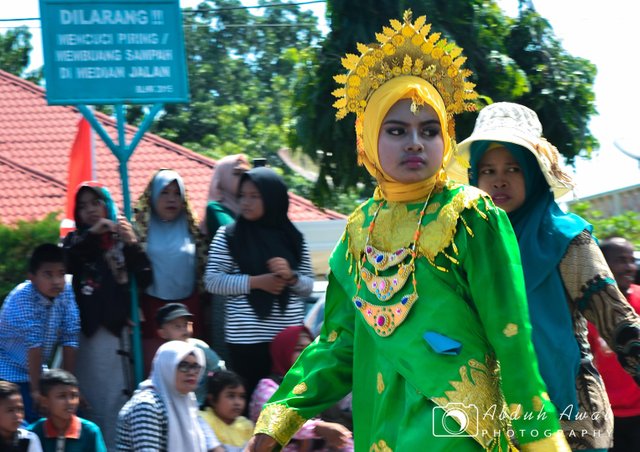 Regardless, this annual event aimed to introduce the traditional costumes and the commemoration of the heroes deed but I see beyond that, the struggle of these children for the show was a noble task. Just like this little girl, she was exhausted after walking 5 kilometers and still 2 kilometers to go. Under the red hot sun, she walked with a burden upon her head but this event must be accomplished whatever it was going to take. It was not a good time for them to stop unless they passed out and ended up at the hospital. I saw many of them unable to continue this show for the weariness already corrupted their energy.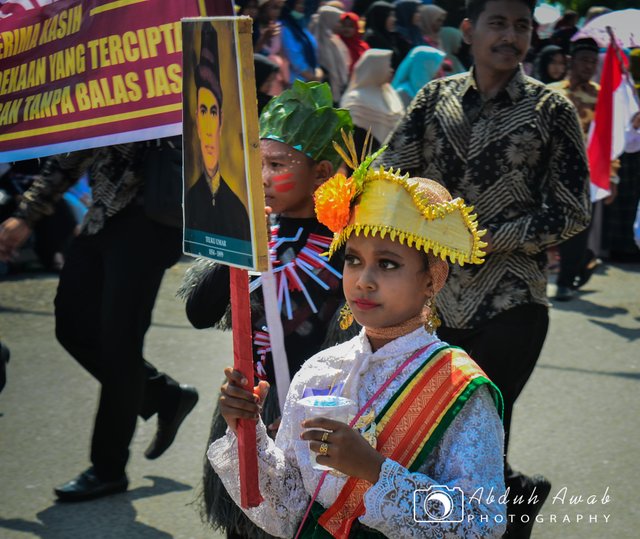 I followed them till the finish spot while taking their pictures. There were happy faces and exhausted faces that drew my attention to their situation. The sweat came over their faces while they kept going by admiring the heroes who had freed this country from colonialism. As thought, the deed of those heroes has inspired them to keep moving to prove to the audiences that the historical issues has made them strong.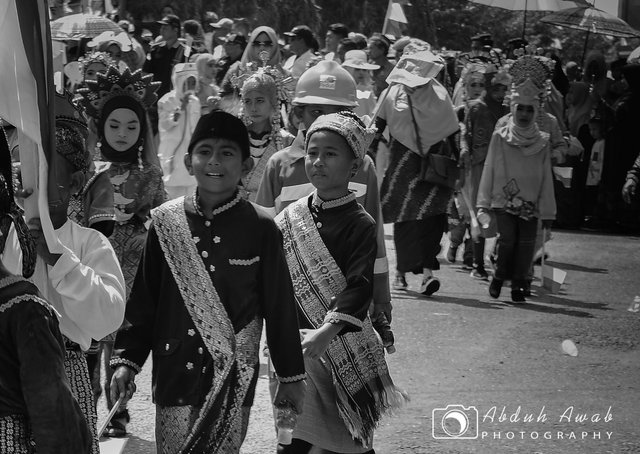 If you ask me about this event, I tend to not agree, I mean not this event but the parade schedule was not right. We forced these children to walk more than 7 kilometers under the red hot sun. While many others whose energy drained out had to be taken to hospital and many fancy costumes failed to expose. Being with them during this event, I could see their struggle to stay on track, trying to pretend strong with the fake smiles. I knew they were extremely tired and above all I also understood that they were tying to appreciate the history and culture to the people.
| Camera | Nikon D7000 |
| --- | --- |
| Category | Street Photography |
| Lens | VR II AFP 18-55mm |