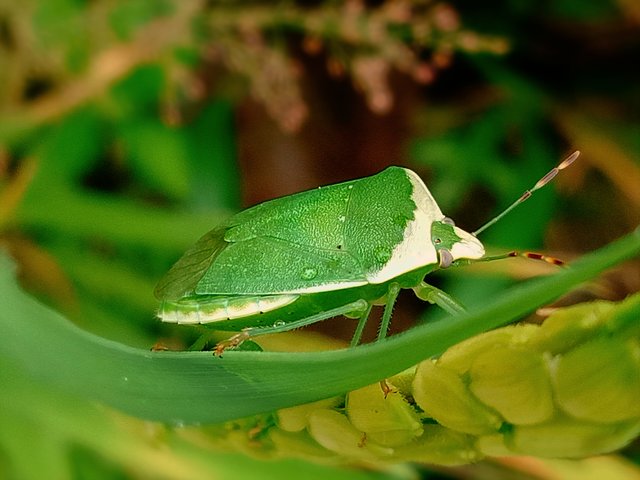 The beauty of Sunday, worth to enjoy and spend time in nature. No need to travel far, just walk around you.
I walked around the paddy fields behind my house. After I made a post about the best place to enjoy the peaceful scenery of Paddy Fields, today I share with you some photos of wildlife at Paddy Fields.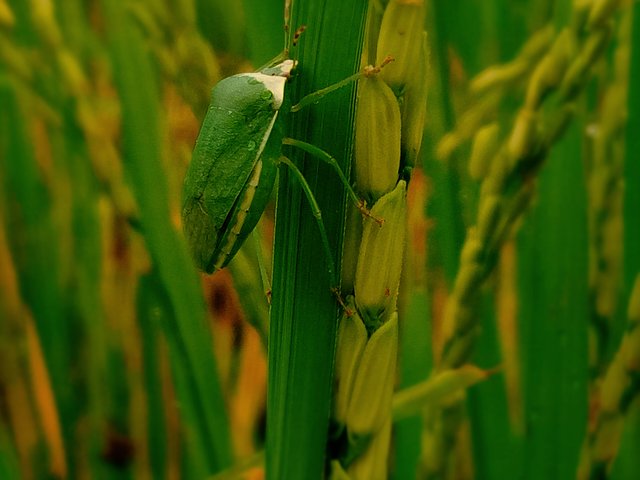 I have been able to find Nezara Viridula. This wild animal makes me challenged to take pictures using my phone. That is certainly very exciting because I can continue to learn to produce better images even with only my camera phone.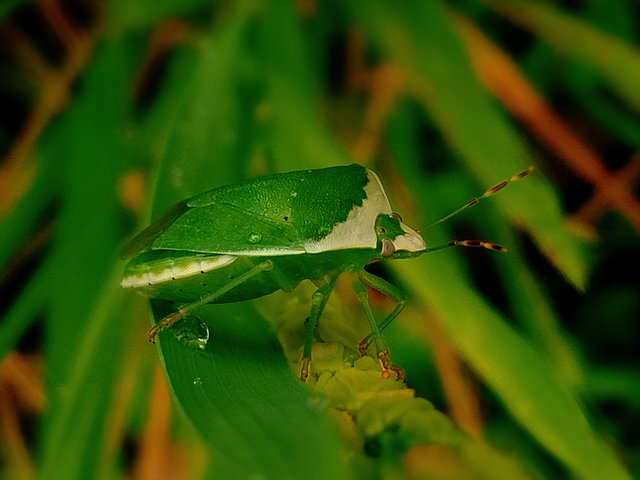 "Hey, what are you looking at? Am I dangerous?"

We see each other. Nezara Viridula tried to move slowly when she found out I was watching her getting closer.
Nezara Viridula has a unique shape, and also has an unpleasant odor when we touch it.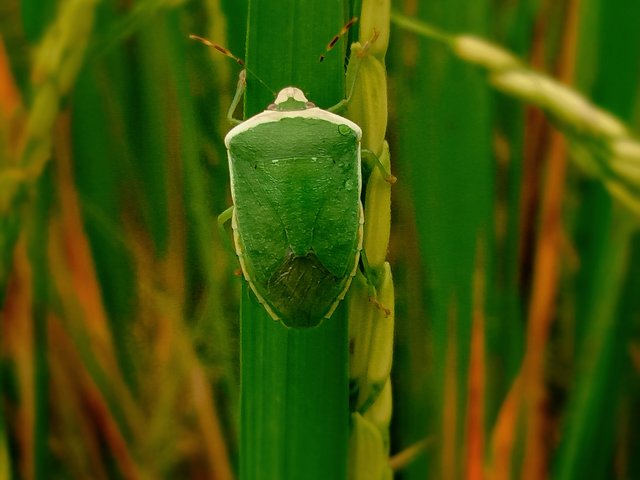 "I don't like you, so just look at my back."

Alright, since we've finished dealing with Nezara Viridula who has a little white complexion on the body, let's enjoy the other views in the morning.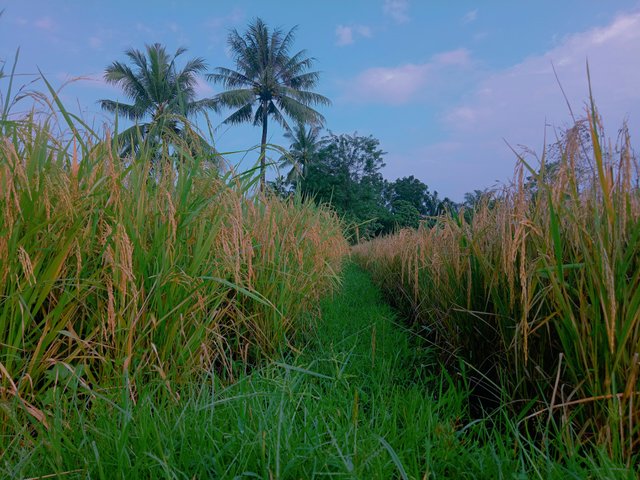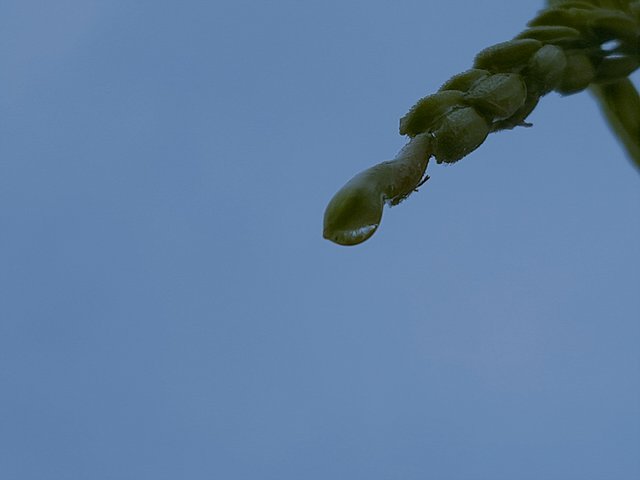 Morning dew, it's always interesting to be captured in photography. The condition around fields still holding the cool morning atmosphere.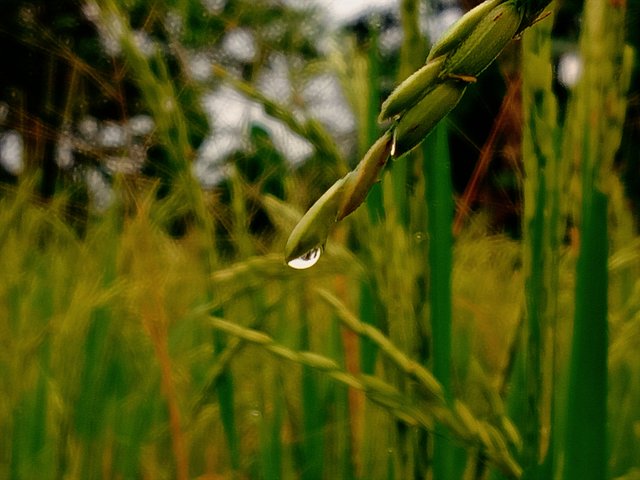 Take a walk in the rice fields and try to be grateful for what nature has given us. Asking for more? We have to work hard for it.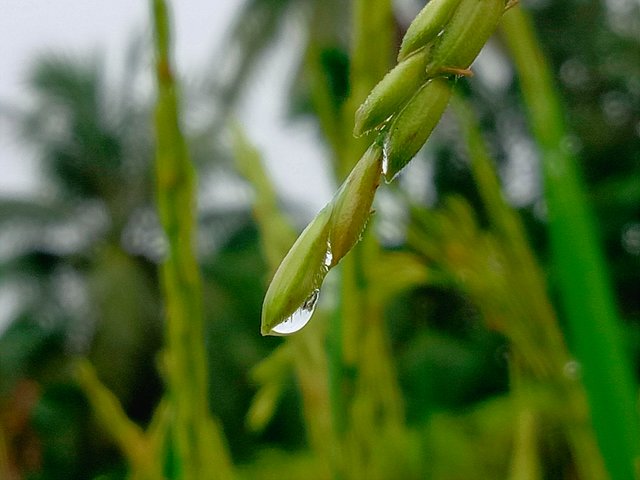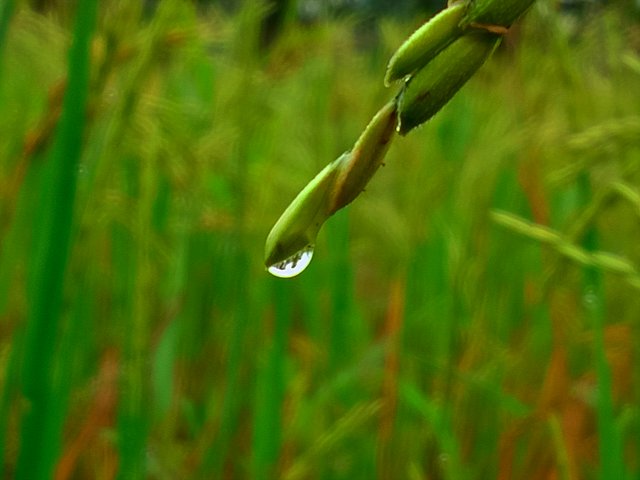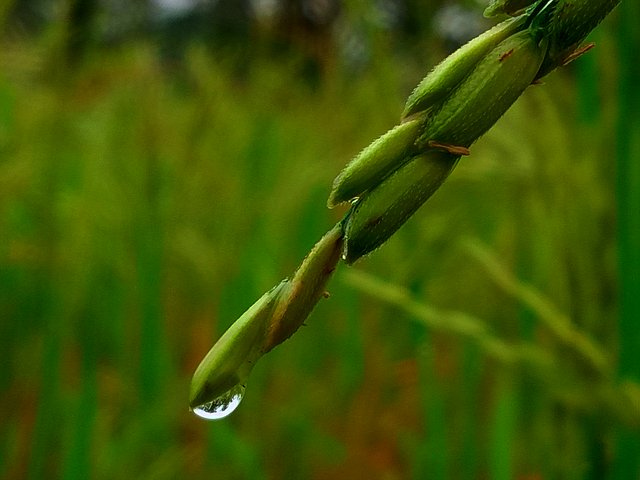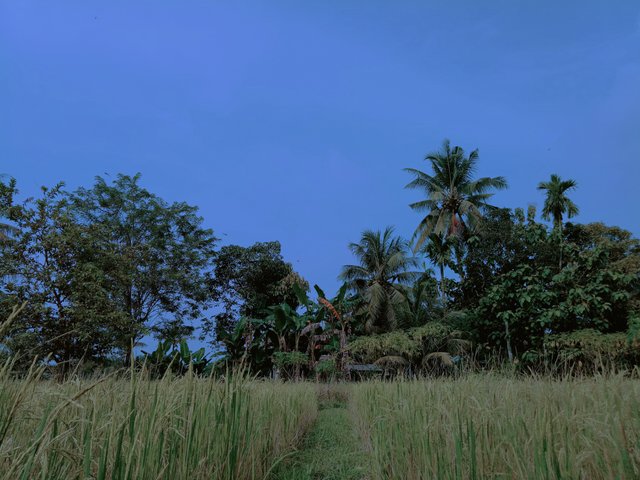 Happy Sunday!
All of pictures are mine. Taken with Oppo F1s Camera.