This species of coconut is very common in our region.
Its small coconuts are much appreciated by various bird species and even some animals.
When we were kids, when we met these coconut trees, we had the party, because they are so delicious.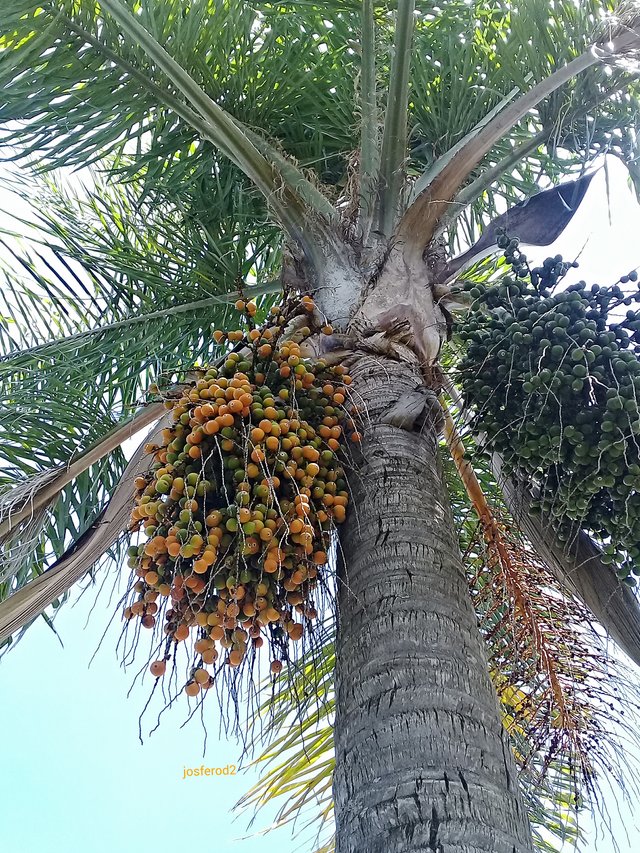 Here we see some coconut trees in the background and in the foreground a small mushroom-shaped pruned tree.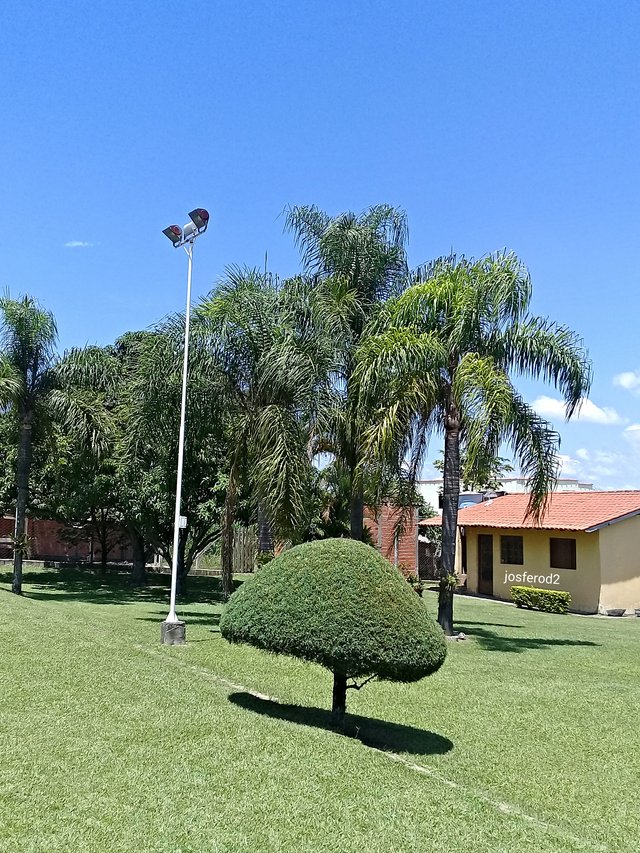 Photos taken with Samsung Galaxy