Hoje a tarde , meu neto veio nos visitar e trouxe um quebra-cabeça que ganhou.
Então , voltando aos velhos tempos , resolvemos montar juntos.
Aos poucos o Pinóquio , Grilo falante e a fada foram aos poucos aparecendo.
Ele apesar dos seus 6 anos , é muito esperto e inteligente.
Só sei que foi gratificante participar dessa brincadeira.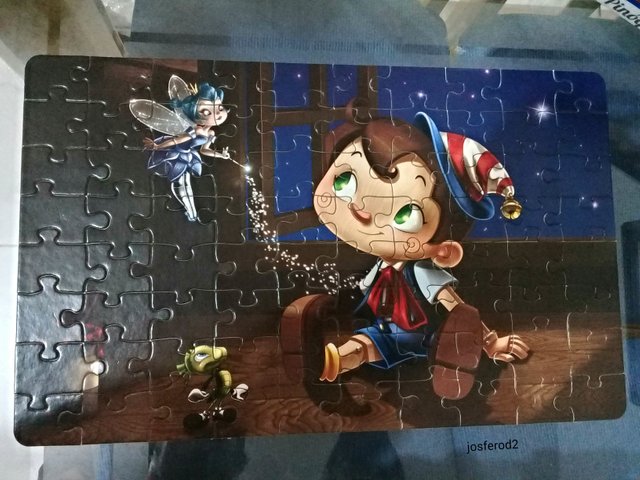 This afternoon my grandson came to visit us and brought a puzzle he won.
So back in the old days, we decided to ride together.
Gradually Pinocchio, talking Cricket and the fairy slowly appeared.
He, despite his 6 years, is very smart and intelligent.
I only know that it was gratifying to participate in this game.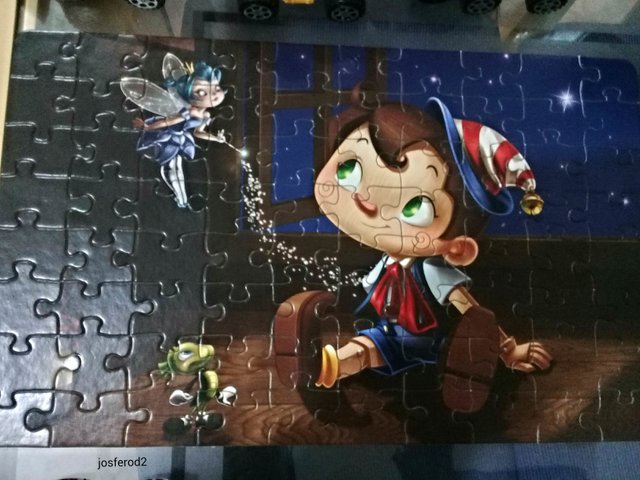 Fotos tiradas com Samsung Galaxy
Photos taken with Samsung Galaxy