The flamboyant tree (Delonix regia) with its intense red flowers, at this time are totally covered by them.
In previous post I posted the tree photos and today are two macrophotography of its flowers.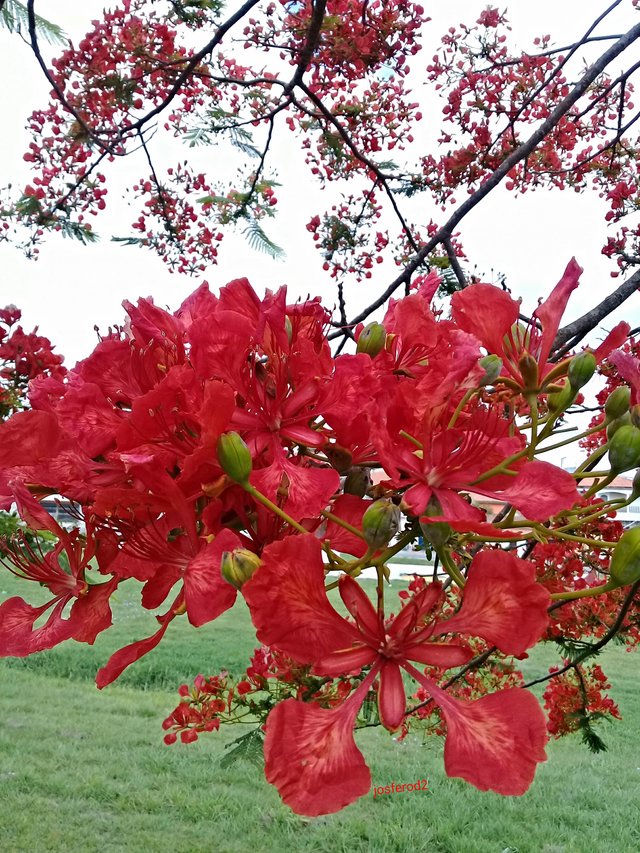 When they receive the sun fully, their flowers look flaming, really giving the impression of fire.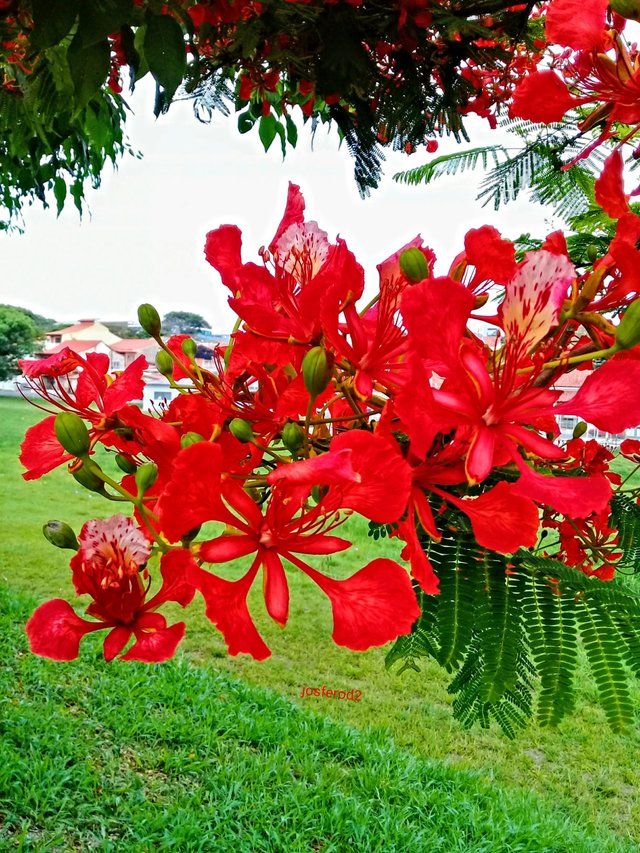 Photos taken with Samsung Galaxy