Hello @barski,
This is my entry of the Photo Contest - Show me the TREES - Round 5.
These photos were taken in swamp near Port Canaveral, Florida, where tourists can get in the wild and see gators.
The tourist guide said these trees would normally take more than 100 years to grow; and the rest had been burnt down. This one is all alone standing in the water.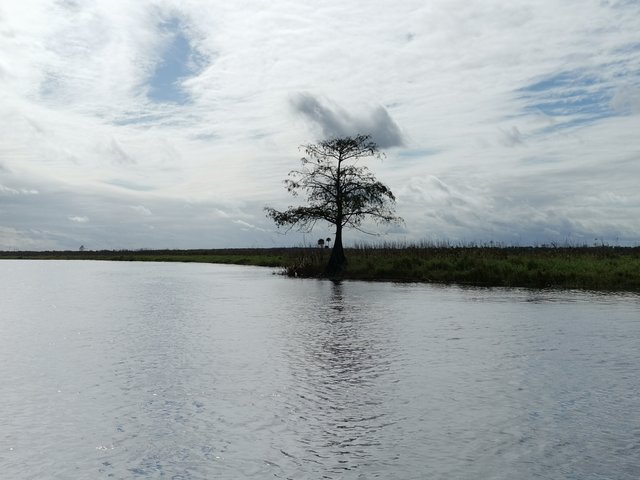 A closer look.