Greetings, friends!
This post is my entry for the Black And White Photography Contest by @axeman. Click the link for the rules and submission post.
And this week...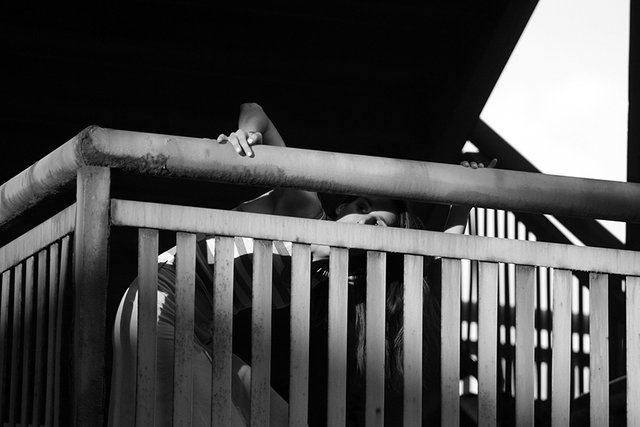 Part II of the project I started here about a week ago.
Model in this photoshoot is my friend Ellie, A.K.A. @elenadecheva, a jazz singer and a graduating actress. Not that active on Steem for now but that's because some people do too much stuff. Me too, mine just include more Steeming.
The photo was taken with a Canon 70-200 4L zoom lens at quite the distance - I am standing on the road and she has climbed a staircase towards a four-lane bridge above. We caught the last sun rays entering Under the Bridge
While color photos were also cool , it was planned to be a black and white photo shoot, hence the camouflage stripes.
See you soon!
Good luck and have fun!
Yours,
Manol