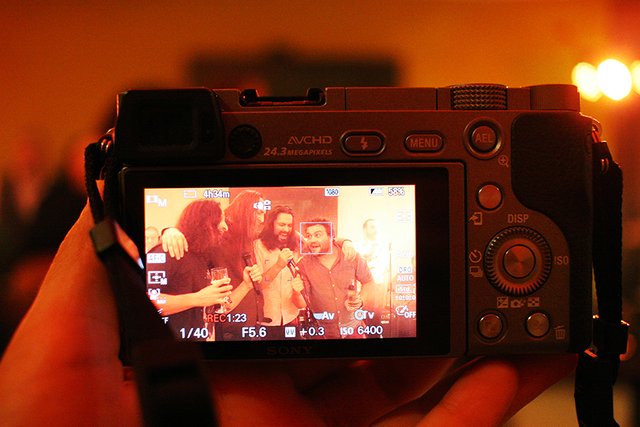 Dual meanings here. And not only am I dual-wielding cameras, one in each hand...
Noise in Photography
That grainy quality of the image lots of people fear. Well, since it's a loss of details and the introduction of spots that were not originally there, completely normal. It's just that sometimes it's better to let some noise in instead of getting too much motion blur or too underexposed image, right? Noise happens when conditions are poor and if we're talking candid photography, it's expected to fight against conditions. The moment is what's important. Also, little things like framing, exposure, focus, and so on, and so on...
Let me go to the very beginning — I am talking about the side effect of using high ISO for light sensitivity. The lower the number, the minimum light sensitivity but also the less noise/grainy stuff in your image. So that's the standard indeed for long exposures, landscapes, studio work, etc. It starts from 100 and then for each step up you multiply by 2, so next step is 200 ISO, then 400 ISO, and so on, getting more light in your frame along with noise and loss of details. Necessary evil.
What I am saying is...
Don't fear it. Do what's necessary.
So, after 400 ISO we go to 800, 1600, 3200, 6400...
Gues who made this shot at 6400 ;) Not the shot of the shot, I mean the video with the small camera in my left hand — the one you can see.
Noise in this awesome musical performance
The song was called Tomcats During Breeding Season by the people in the hall. Its real name is The Bard's Song: In The Forest by German power metal band Blind Guardian. The song where their fans sing all along instead of the vocalist. The tomcats ;)
This happened at a wedding. Where are the newlyweds? They are actually playing the keyboard and the drums on stage.
And these be our mutual friends.
Have fun, listen to some favorite song of yours!
Manol