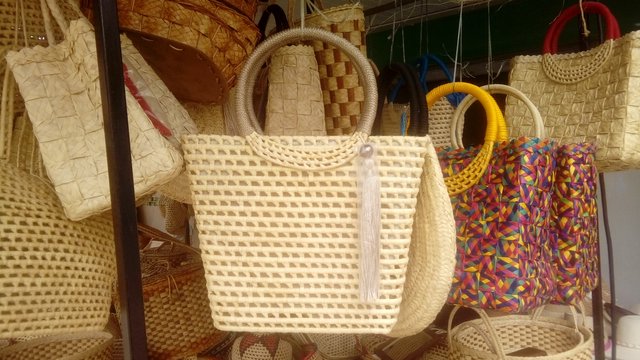 At this time of year many artisans take the opportunity to sell their work by setting up stalls in handicraft fairs in the city of Beberibe in Ceará Brazil.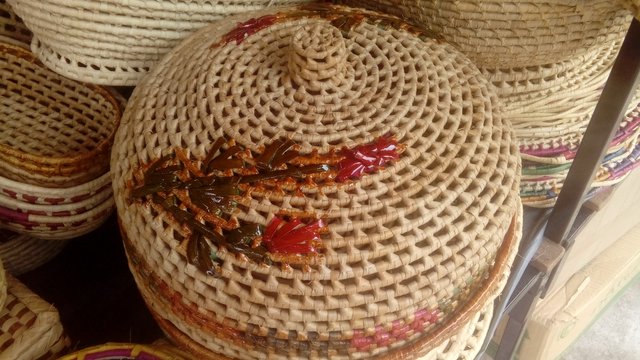 Here near the local market we have various pieces of crafts from the works made in clay to the braided straw that I show you in this post.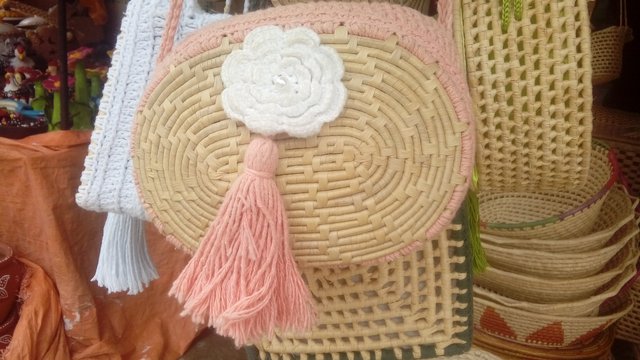 From handbags, baskets, boxes, hats, flaps, cymbals and centerpieces to pencil holders and fruit plants all handmade.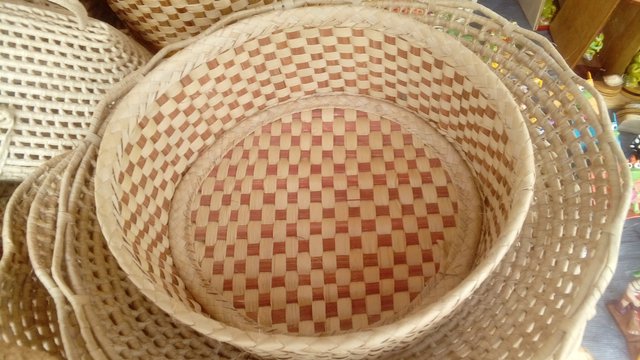 Hope you like it.
All photos taken by @ pataty69 with my LG K350 smartphone.
Artesanato
Nesta época de final de ano muitos artesãos aproveitam para vender seus trabalhos montando bancas em feirinhas de artesanato na cidade de Beberibe no Ceará Brasil.
Aqui junto ao mercado local temos variadas peças de artesanato desde as obras feitas em barro até as de palha entrançada que mostro para vocês neste post.
Desde bolsas de mão, cestos, caixas, chapeus, palas, bases de pratos e centros de mesa até porta-lapis e fruteiras tudo feito á mão.
Espero que gostem.
Todas as fotos tiradas por @pataty69 com o meu smartphone LG K350.

This post was written in, English and Portuguese, please consider using Google Translate or other online translator to help you if you spoke other language.
VOTA AQUI @steemitportugal WITNESS



---
ptgram power: | faça parte | grupos | projetos | membros | | ptg shares | trilha premium | fórum externo | fórum na blockchain | siga: | @brazine | @brazilians | @camoes | @coiotes | @dailycharity | @imagemvirtual | @msp-brasil | @ptgram-power |
---

Gif by @aleister
Know my curation trail project
link-
If you would like to delegate to GRAFFITY HUNTER project by @pataty69 you can do that by clicking on the following links:
10SP-25SP-50SP-100SP-250SP-500SP-1000SP-
Be sure to leave at least 50SP undelegated on your account.