Looking at summer photo's
The month of november is my least favourite month. The Christmas holiday season is still too far away, but the days are already so short, that it is dark when you drive home from work. So I always have a few days of the blues in november. And then I see some posts of friends on social media that are on holiday in Thailand, Indonesia or Australia, with magnificent weather, blue skies and beaches with some beautiful ladies in tight bikinis. Well, one could get the blues from less than that.
So, I dug in my computer for some pictures from my travels. And I stumbled upon this one from South-Africa. The vastness of that country, the beautiful rough nature, and the friendly inhabitants were so overwhelming, I have said I will go back there some day. This shot I found especially beautiful because of the combination of all parts of nature are there, blue sky, the green of land, but all so rugged and still in perfect harmony... Maybe it's just the blues talking, I don't know.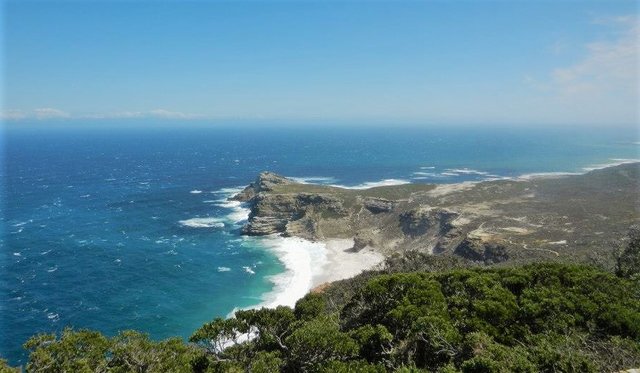 Have a great week-end,
Sincerely,
Pele23