Photo Challenge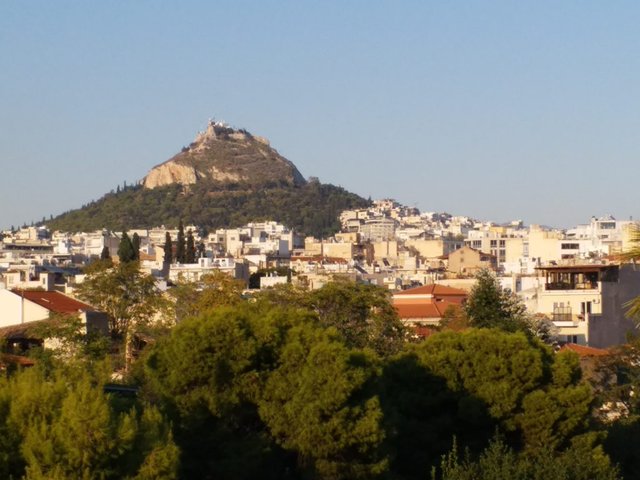 Lycabettus Hill is the highest point in Athens. Greece usually have a lot of different spellings for these places. Sometimes Lycabettus is spelt as Lykavitos.
It is about 277 meters high above sea level.
The hill is so high that you can virtually see the hill anywhere in Athens. It is visible everywhere you go.
It is impossible to make that climb all the way from scratch. But if you love hiking, you can give it a try. This is a great sport to do to get to the top because along the way, there is a lot of breath-taking views. THe slopes are not too bad, not too steep.
You can either take a bus to go up there or you can walk half way. We chose to walk half of the way so that we can enjoy the great landscape of Athens at the same time. You can try doing that too. Right now the weather is not too hot so it is possible to make such a hiking trip.
You can sort of time yourself and see if you can get up there to enjoy the sunset.
We were not able to do that because we have too much agenda in our time-table.
And when you get up there, you will also be able to see the Acropolis further away.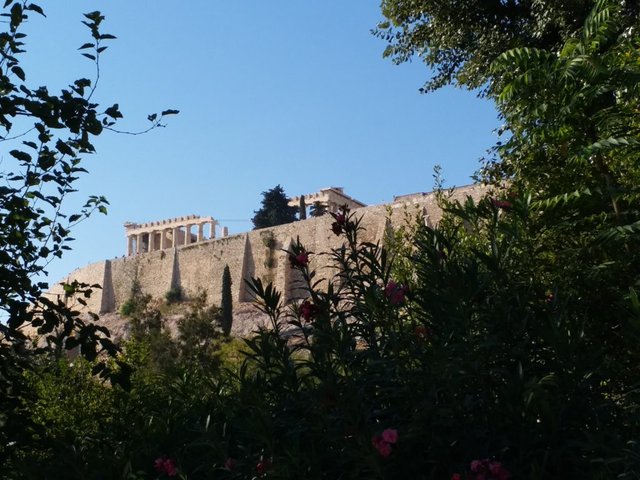 You will be able to see the Parthenon temple nestled in the great acropolis hill.
Lycabettus Hill is actually 2X as high as the Acropolis. That will give you an idea what it is like when you are up there.
Athens is actually surrounded by the Mediterranean Sea. This is what gives great scenery to this city plus the fact that ferries at Piraeus port are very convenient. You can also see some layers of mountains further away. I took some pictures of this with my other camera and will show you in other posts when I get those pictures downloaded.
---
Note: All these photos are taken by me. I am a hobbyist photographer.
My hobby digital camera: HX400V Sony Camera
My phone camera: Samsung C-7 Pro
---
Thank you for reading this post! If you like the post, please upvote, resteem and comment.
谢谢你的阅读!希望你喜欢。如果你喜欢我的分享, 请点赞并跟随我。
</center>

---
Posted from my blog with SteemPress : http://steemit.secretstosuccesswithrosa.com/2019/10/15/lycabettus-hill-in-athens/
---