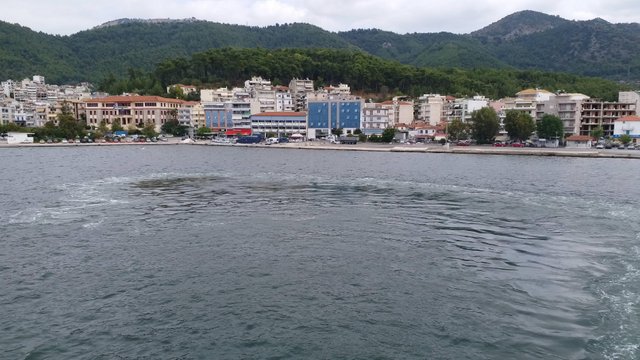 As you know, my greatest sports activity is Swimming.  And with swimming in Greece, it comes with also snorkeling as the water here is so clear that you can snorkel along to swim with the schools of fish.
So we have decided to come to come to  Lefkimni.
Lefkimni is a very small town in Corfu island with a population of about 5000 people.  As small as it is, it is quite an elegant town, the biggest one in Corfu.
This place is not designed to invite tourists over so when we got here, we were very much blended in with the locals.
We came here by ferry.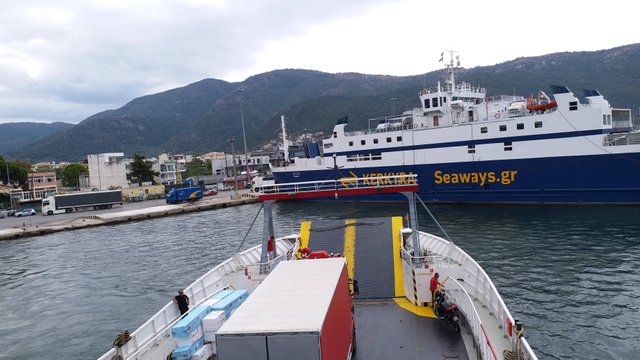 Since we had a car, we were able to come in this ferry that allows cars transport.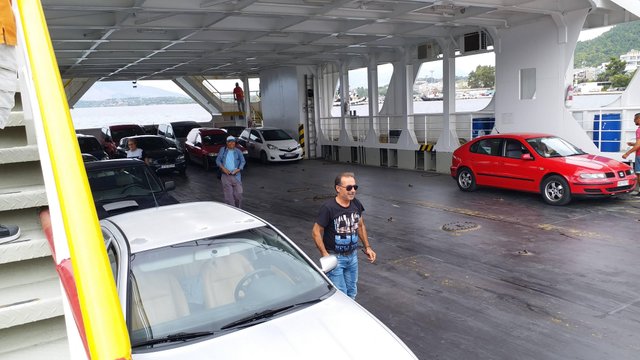 In the past, I had also gone on ferries with car but the way the Greeks do them is different.  Instead of drviving in head one to park our cars, we actually had to 'back-drive' to park our car.  Wow, that was quite challenging.  And it surely requires a lot of skill.  This was a time to really test our driving skills.
Whew, we managed.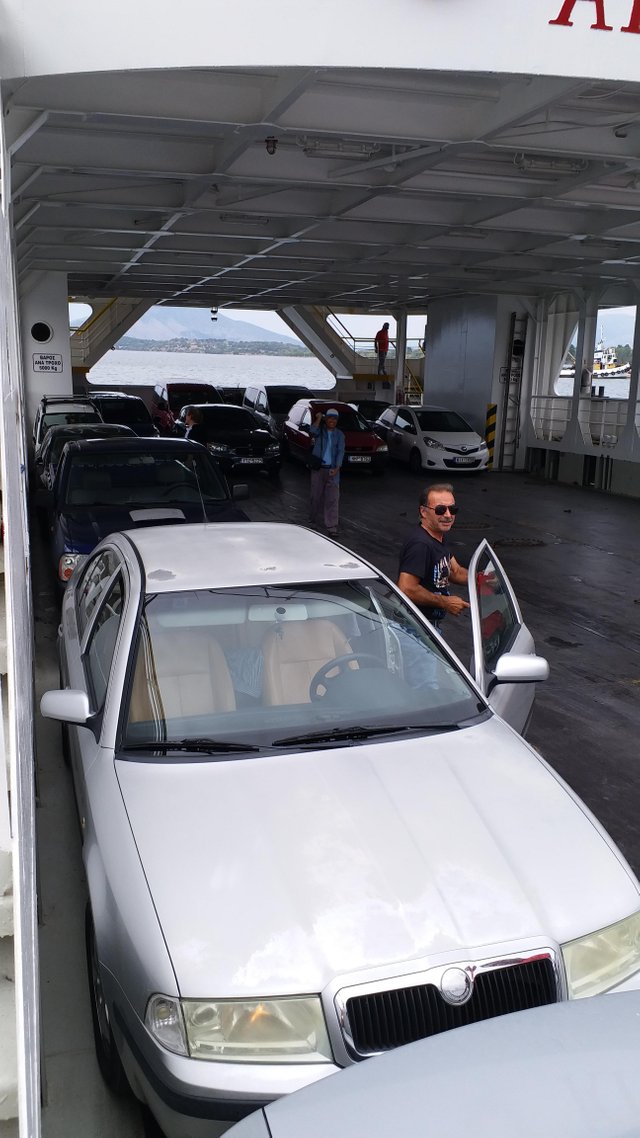 Look at how closely the cars needed to be parked one to another.
--------------------------
We have now reached the Quiet Bay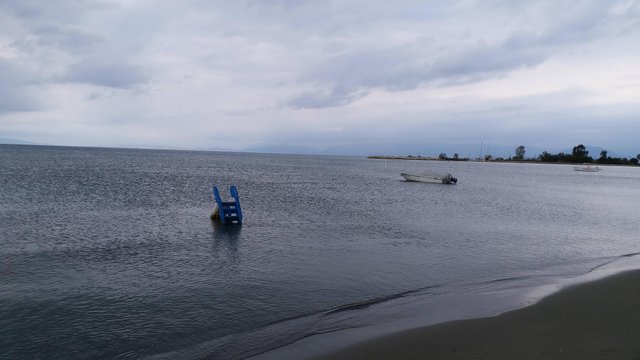 Look how quiet this bay is is and this is perfect for SWIMMERS.
I am now ready to dive in for my swim!
The one thing about quiet bay is that there are no waves.  The sea is so calm and the water is so quiet.  You don't have to battle with the current at all and just relax to swim.
And when the water is quiet, the fish come out to swim too, even in the not so shallow water.  I managed to catch a few schools of fish this time and it is great swimming with them.
This is the kind of fun I love in swimming.
I don't get to see so much fish at home in the ocean where I usually go for swimming.  It is because the water is not clear at all.
Here, the water is crystal clear.
I am here to increase my steps for my daily exercises.
Talk to you all again later,
Rosa
---------------------
Thank you for reading this post! If you like the post, please upvote, resteem and comment.
谢谢你的阅读!希望你喜欢。如果你喜欢我的分享, 请点赞并跟随我。