Villa Rosa
I have been heading to Burwell beach here in Milford every now and again to get more shots of Villa Rosa hoping to catch it one day with just the right clouds to get some nice colors of Sunrise behind it but haven't had just the right conditions to get the shot I am hoping for and will keep trying but I have a few shots I can share in this post.
Starting off with my favorite shot of the main building as seen from the beach that I have got so far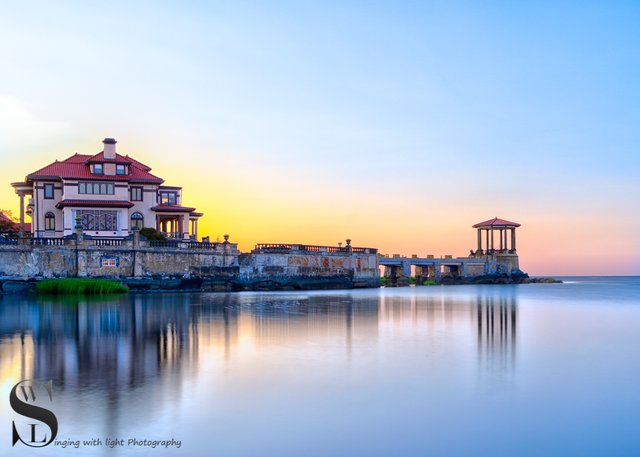 Sony A7iii 39mm F9 30 Sec ISO 100
Click here to view larger



That first shot was a 30 second long exposure to get the reflection on the water
The next shot on a different day was a 1/320 Exposure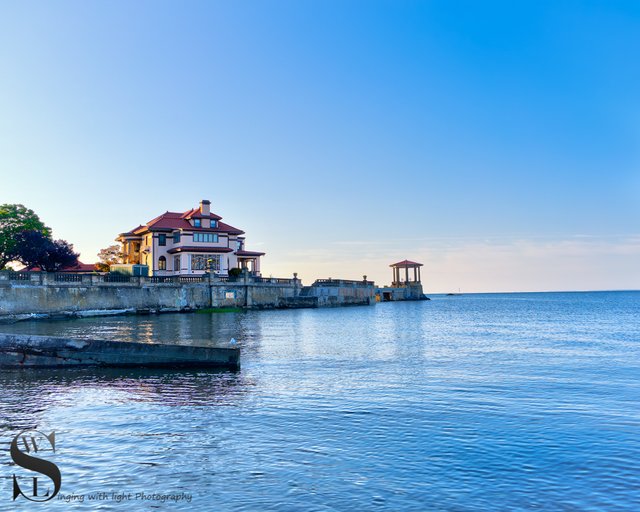 Sony A7iii 24mm F8 1/3200 Sec ISO 125
Click here to view larger



This property was built for Sylvester Zefferino Poli (December 31, 1858 – May 31, 1937) he was an Italian immigrant to the USA who became a theatre magnate during the late 1800s and early decades of the 20th century.
It is named Villa Rosa named after his wife, and the whole property includes this main house and 10 Waterfront cottages. bit for this post I will focus on the main building.
This was a Summer house for his family and he would also throw lavish parties there.
Sorry all the photos are a similar viewpoint from the beach, buts its really the only place I can get shots of it, unless I go out on someone's boat sometime, which I would not mind doing ;)
The nest shot was on a morning with some warm colors, but not the greatest of shots

Sony A7iii 38mm F20 1/5 Sec ISO 100
Click here to view larger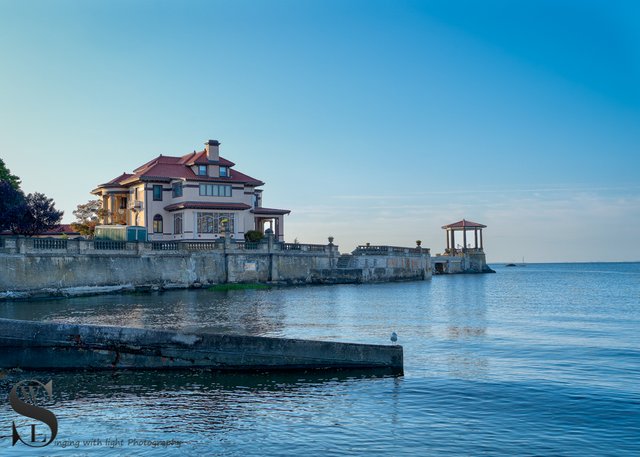 Sony A7iii 37mm F8 1/250 Sec ISO 125
Click here to view larger



And thats all the shots of it I will share this post, but I will keep going there occasionally hoping to one morning to get the colors and clouds in the sky I am hoping for :)
And that's all folks
---
unless stated otherwise all photos used in my posts are taken and owned by myself, if you wish to use any of my images please contact me.
---

---
steemusa is a Community for and supporting those from of in the United States, and now is in the process of rebuilding stronger than ever join us on Discord








!steemitworldmap 41,223424 lat -73.000940 long Burwell beach Milford CT d3scr