I was worried, because the lily I have in a vase here at home didn't want to bud at all.
It was not until spring, that the first buds appeared and today their first lily bloomed and several others will come.
I share with you firsthand these photos I took today with Samsung Galaxy.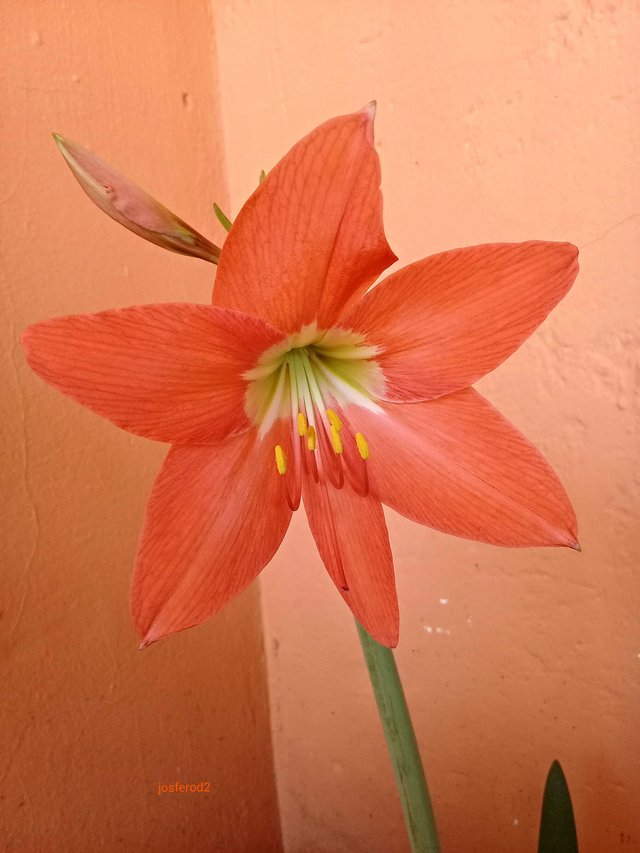 Eu estava preocupado , pois , o lírio que tenho num vaso aqui em casa , não queria brotar de maneira alguma.
Foi só chegar a primavera , que os primeiros brotos apareceram e hoje seu primeiro lírio floresceu e vários outros virão.
Compartilho com vocês em primeira mão essas fotos que tirei hoje com Samsung Galaxy.