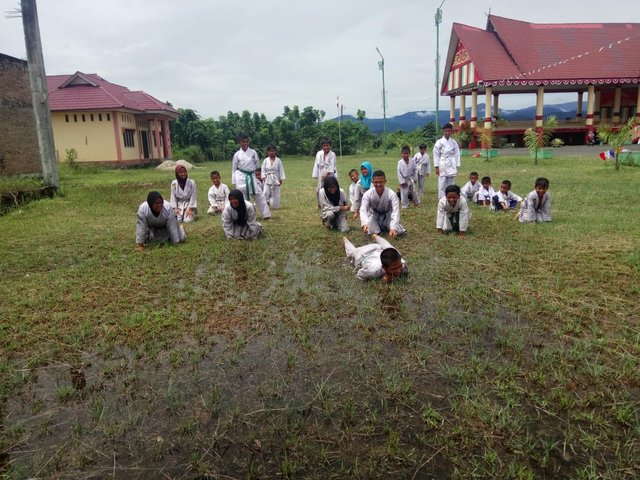 Greetings Karate, Oss ..
The perseverance of karateka athletes continues to be utilized to make their strengths even more increased. an athlete who is actively practicing will find out how to implement each theory given.
Today the karateka practice maintaining their physical condition. many training sessions that can be given to them to keep physically strong. because with physical existence, it will be easy to arrange techniques or moves when fighting (Kumite). the karateka today run fast, crawl and push up. as well as several other refreshing movements to regulate breathing.
Thank you,
That is my activity report today with future Karate (Kohai) athletes.


10268