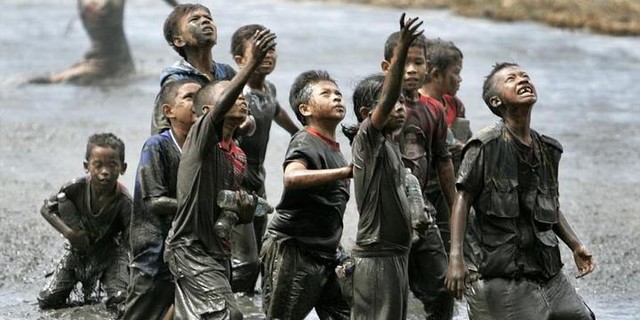 ---
I was interviewing a young tsunami victim in front of the ICU room at Cut Meutia Hospital, Lhokseumawe, Aceh, December 26, 2004. Not an actual interview, more like conversing. I did that so that the interviewees were more comfortable and freed up about the disaster that had happened about an hour ago.
Next to me was Hamdani, who was working as a Metro TV cameraman.
The mother is from Bayu, North Aceh Regency. He talked about the tsunami and when the sea hit the residential areas, he was at home not far from the beach. His 4-year-old son is playing in front of the house. "Now I don't know where he is," he said with a panicked face.
Suddenly two young men on motorbikes stopped in front of the ICU, right in front of us. The bodies of the two young men were full of mud, the motorcycle too. The young man in the back, carrying a girl without clothes.
Tiny body covered in mud.
When the mother saw him, he immediately grabbed the tiny body while screaming hysterically. "My Maya ... My Maya ...!" He shouted in the Acehnese language. I was stunned for a moment before taking a photo. My best friend, Hamdani, had already captured the sad incident first. The video is one of the viral moments in various mainstreaim media in the world, including CNN.
At that time, I sent reports and photos of events to the Associated Press. When I saw the hysterical photo of the young mother holding her daughter, I could not stand it. That girl, exactly the same age as my first child.
I couldn't bear to look at the photo and delete it after a while. A decision that I regret because it became the most valuable document.
However, that incident was never erased in my memory. I am always sad when I remember or sometimes the incident just happened to happen.
Fourteen years later, in 2018, I wrote a poem entitled "Maya Saya" (My Maya) about a soul-stirring event. The poem that I sent to the anthology of the 9th Negeri Poci poem which happened to be a theme of the beach and coast.
The following fragment of the poem:
AYI JUFRIDAR:
Maya Saya
on the cut meutia veranda made up the story
the mountain of waves has invaded the city
somehow he was angry with the world
which is more flirty in old age
or it's time for the dragon to wiggle
looking for a new place to eat
the mother fell silent when the train stopped
muddy young man holding a young girl
the story depends on the part of the tide receding
---
..... etc. I did not include everything because I had not asked the committee whether I could post the poem or not. I do not want to forget that incident, nor do I want to remember it. Let the memory — that mother's wound that I also feel — be there, at the bottom of the ocean of heart. I tried to treat it with poetry. []
---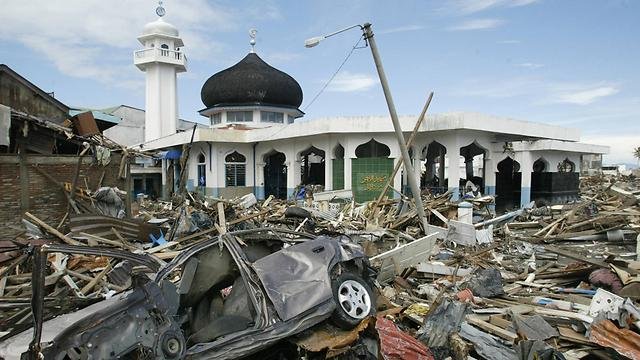 ---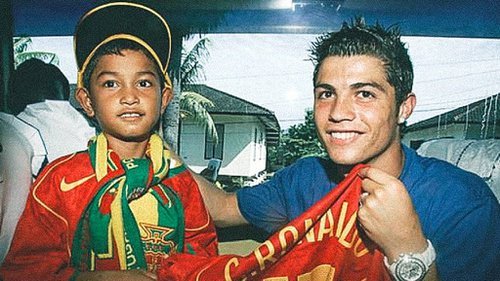 ---
Mengobati Luka Hati dengan Puisi: Kisah Ibu Muda dan putrinya Saat Tsunami
Saya sedang mewawancarai seorang ibu muda korban tsunami di depan ruang ICU rumah sakit Cut Meutia, Lhokseumawe, Aceh, 26 Desember 2004. Bukan wawancarai sesungguhnya, lebih mirip bercakap-cakap saja. Itu saya lakukan agar narasumber lebih nyaman dan lepas mengisahkan bencana yang sekitar satu jam lalu terjadi.
Di sebelah saya ada Hamdani, saat itu bekerja sebagai juru kamera Metro TV.
Ibu itu yang berasal dari Bayu, Kabupaten Aceh Utara. Ia bercerita tentang kejadian tsunami dan saat air laut menghantam pemukiman penduduk, ia sedang berada di rumah yang tak jauh dari tepi pantai. Anaknya yang berumur 4 tahun, sedang bermain di depan rumah. "Sekarang saya tidak tahu ia berada di mana," katanya dengan wajah panik.
Tiba-tiba muncul dua pemuda dengan sepeda motor berhenti di depan ruang ICU, persis di depan kami. Tubuh kedua pemuda itu penuh lumpur, motornya juga. Pemuda yang di belakang, menggendong seorang bocah perempuan tanpa busana.
Tubuh mungil berlapis lumpur.
Ketika ibu itu melihatnya, ia langsung menyambar tubuh mungil itu sambil menjerit histeris. "Maya saya... Maya saya...!" teriaknya dalam bahasa Aceh. Saya terpana sekejap sebelum mengambil foto. Sahabat saya, Hamdani, sudah lebih dulu mengabadikan kejadian menyedihkan itu. Videonya termasuk salah satu momen yang viral di berbagai media terkemuka di dunia, termasuk CNN.
Ketika itu, saya mengirim laporan dan foto kejadian ke Associated Press. Ketika melihat foto histeris ibu muda itu sambil menggendong putrinya, saya tidak tahan. Anak perempuan itu, persis seusia anak pertama saya.
Saya tidak tahan melihat foto itu dan menghapusnya beberapa saat kemudian. Sebuah keputusan yang saya sesali karena itu menjadi dokumen yang paling berharga.
Namun, kejadian itu tidak pernah terhapus dalam ingatan saya. Saya selalu sedih ketika mengingatna atau terkadang kejadian itu melintas begitu saja tanpa dikehendaki.
Empat belas tahun kemudian, pada 2018, saya menulis puisi berjudul Maya Saya tentang peristiwa yang menggetarkan jiwa itu. Puisi itu yang saya kirim ke antologi puisi Negeri Poci ke-9 yang kebetulan temanya tentang pantai dan pesisiran.
Berikut penggalan puisinya:
AYI JUFRIDAR:
Maya Saya
di beranda cut meutia meruah cerita
gunung ombak telah menyerbu kota
entah ia marah pada dunia
yang tambah genit di usia senja
atau sudah waktunya naga menggeliat
mencari tempat baru untuk bersantap
sang ibu terdiam saat kereta berhenti
pemuda berlumpur menggendong gadis belia
kisah tergantung pada bagian ombak surut
---
..... dan seterusnya. Saya tidak memuat semuanya karena belum bertanya kepada panitia apakah boleh memposting puisi tersebut atau tidak. Saya tidak ingin melupakan kejadian itu, juga tidak ingin mengingatnya. Biarlah kenangan itu—luka ibu itu yang juga saya rasakan—ada di sana, di dasar samudra hati. Saya mencoba mengobatinya dengan puisi.[]
---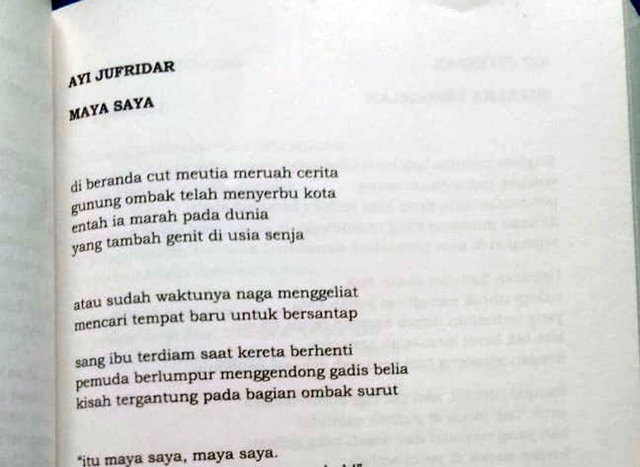 ---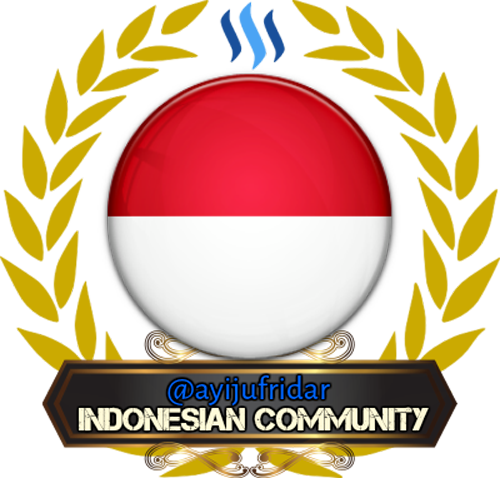 ---