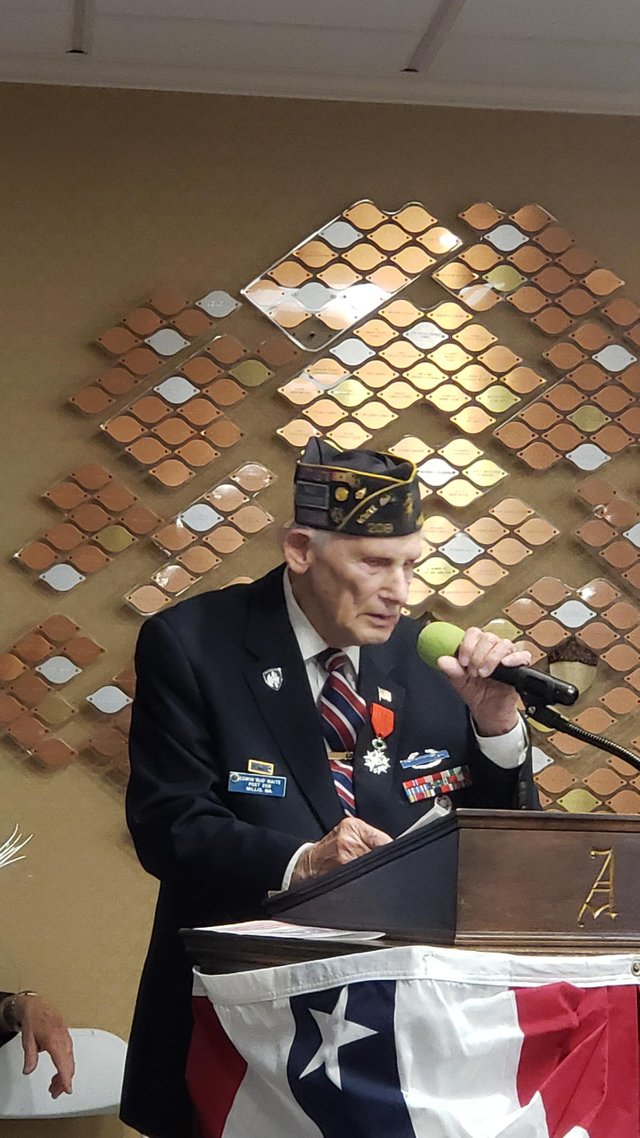 Thanks for answering the call,
I appreciate you one and all.
Thank you for being brave,
the gift of freedom you gave.
I can post this tribute piece,
thanks to freedom of speech.
My faith doesn't need to be hidden,
thanks to freedom of religion.
These are just a few of my rights,
because you were willing to fight.
You have my deepest gratitude,
for your Patriotic attitude!

Today I attended a ceremony to honor the veterans at Dad's assisted living. My Dad served in the army from 1960 till 1966. It was a wonderful tribute to those that served. M
The gentleman in the photo served in World War II under General Patton. He join the Army when he was 18 years old. He is in his 90's. "[A]ccording to US Department of Veterans Affairs statistics, 389,292 of the 16 million Americans who served in World War II are alive in 2019."


6257