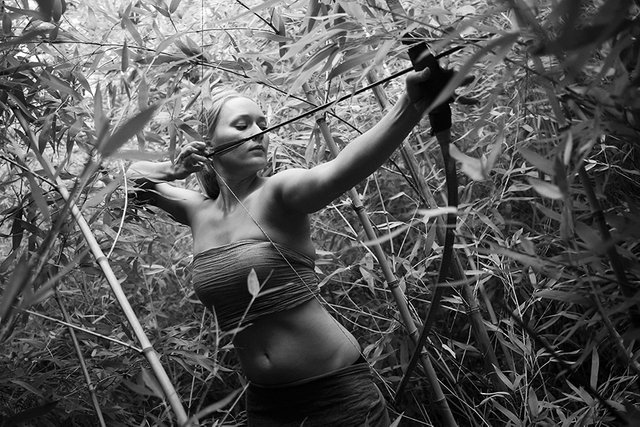 Who's pulling the strings here? Alena is.
Some bow practice experiment during a workshop I organized. I wanted to show my guests a small bamboo nursery garden not far from our main route. It grows quite thick there. Some dared not enter. I understand. It must have been the spiders...
---
This is my entry #1 for the weekly challenge by @portraitcontest. Take a look at all details here
The theme of week #100 is Movement. An old favorite of mine. Although, it is very difficult to make a choice. Let's just shoot on the move ;)
---
Good luck and have fun!
Yours,
Manol