Referências:
. Standard Catalog of World Coins, by C. L. Krause and C. Mishier
. https://en.numista.com/
. https://www.wikipedia.org/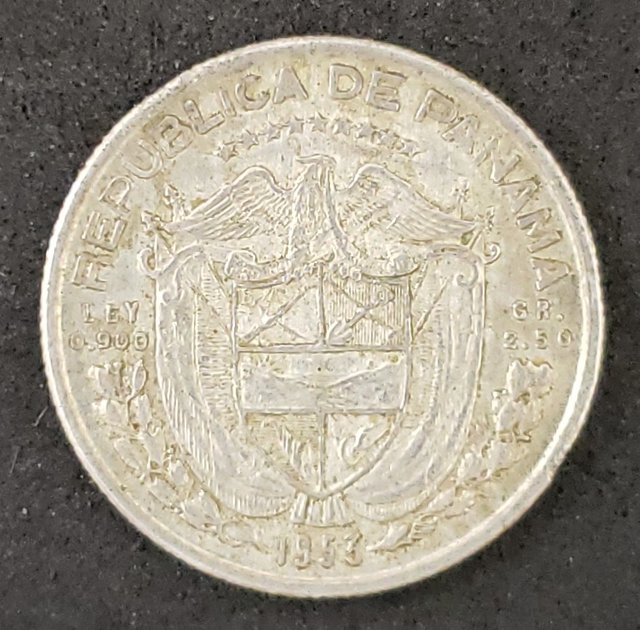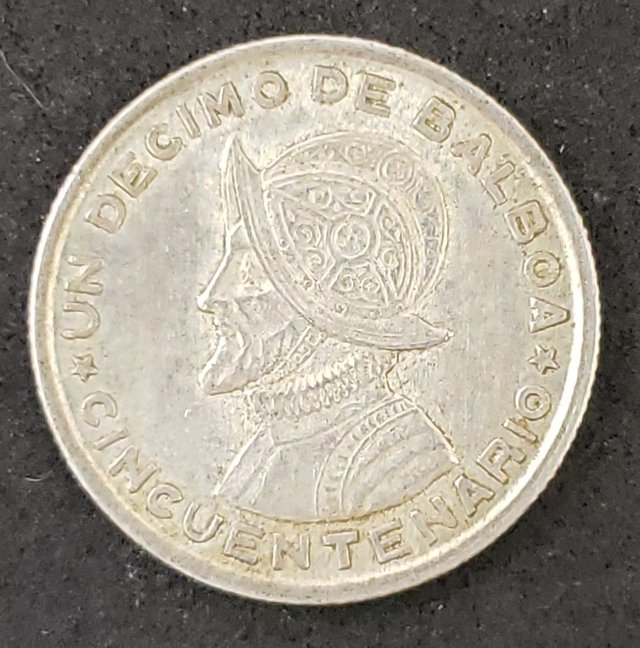 Características:
País: Panamá
Valor: 1/10 Balboa
Ano: 1953
Peso: 2,5 g
Material: Prata 90%
Cunhagem : 3.300.000
Tipo: Moeda Comemorativa Circulante
Esta moeda foi emitida somente em 1953, pois comemora o 50° Aniversário da República do Panamá.
O obverso mostra o brasão do Panamá, com nove estrelas acima representando as nove províncias existentes na época.
O reverso mostra o busto de Vasco Núñez de Balboa, um espanhol. Ele foi o primeiro europeu a atravessar o Istmo do Panamá e chegar ao Pacífico por terra. Foi também o descobridor do Arquipélago de Perlas, em 1513.
Muito obrigado e até a próxima moeda.