Referências:
. Standard Catalog of World Coins, by C. L. Krause and C. Mishier
. https://en.numista.com/
. https://www.wikipedia.org/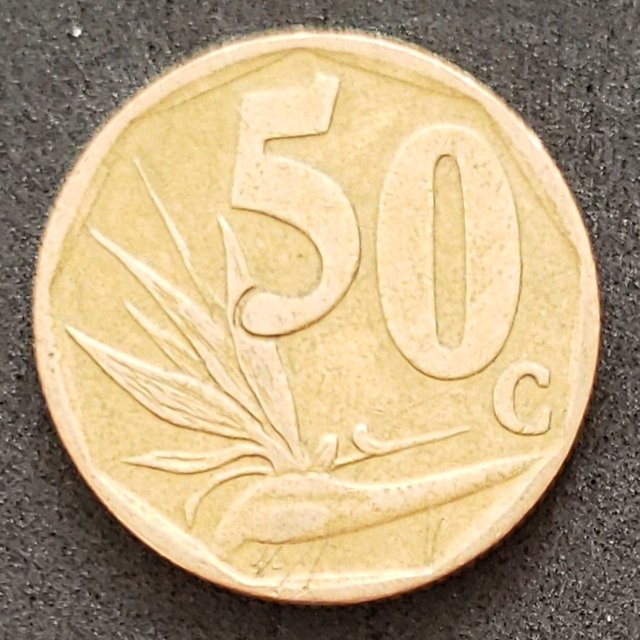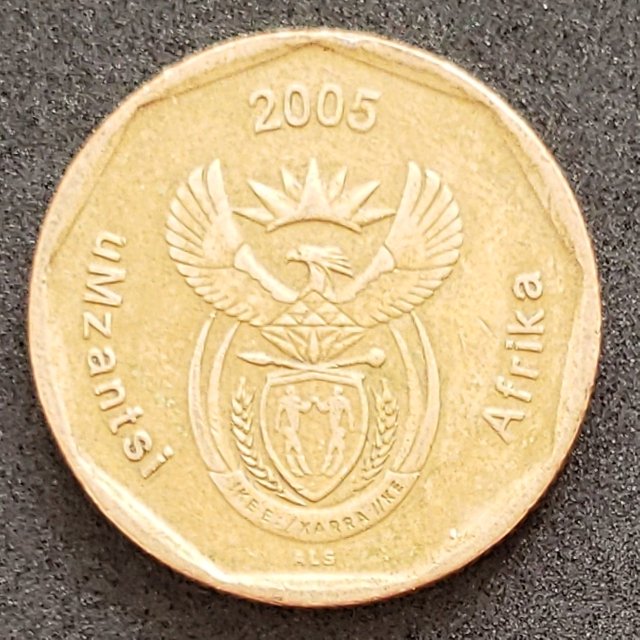 Características:
País: África do Sul
Valor: 50 Centavos
Ano: 2005
Peso: 5g
Material: Aço folheado a bronze
Cunhagem: 26.608.000
Tipo: Moeda Circulante
O reverso mostra uma flor nativa da África do Sul, a flor ave-do-paraíso. Mostra também o valor.
Foi gravado por Linda Lotriet.
O obverso mostra o brasão da África do Sul, o nome do país em Xhosa e a data.
Foi gravado por Arthur Sutherland.
Muito obrigado e até a próxima moeda.