Referências:
. Standard Catalog of World Coins, by C. L. Krause and C. Mishier
. https://en.numista.com/
. https://www.wikipedia.org/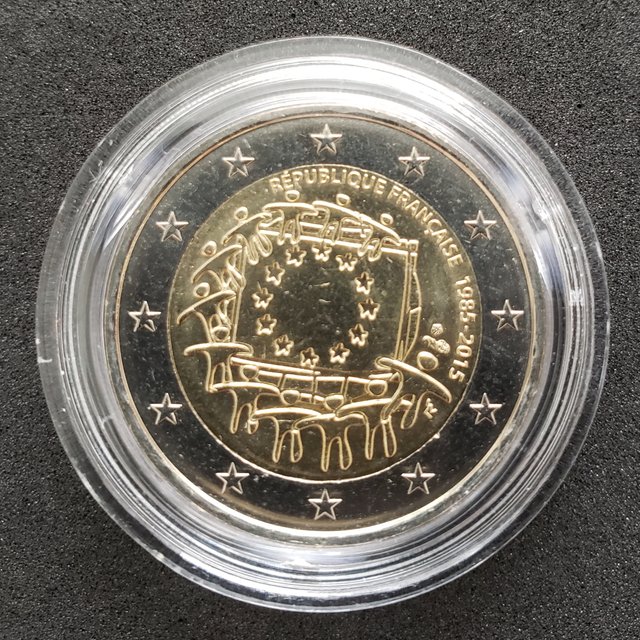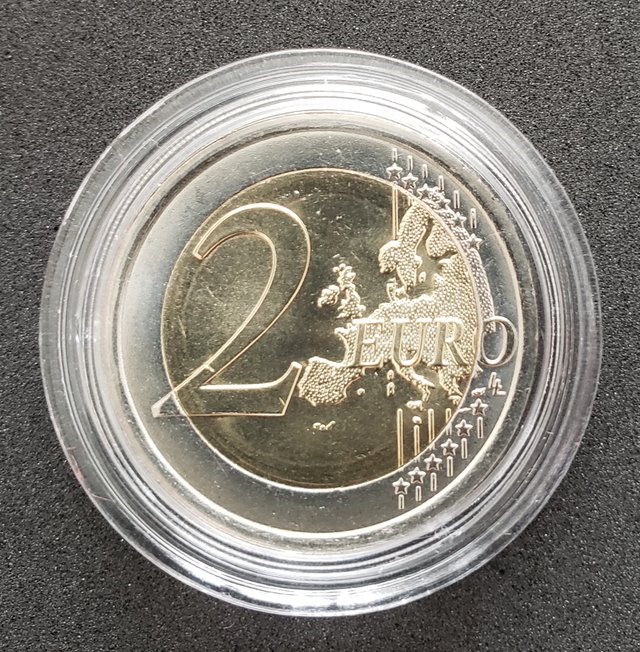 Características:
País: França
Valor: 2 Euros
Ano: 2015
Peso: 8,5g
Material: Cupro-níquel
Cunhagem: 4.000.000
Tipo: Moeda Comemorativa Circulante
Esta moeda comemora o 30º Aniversário da Bandeira da União Européia.
Todos os países da União Européia a emitiram, sendo a única diferença o nome do país no obverso.
Estas moedas foram emitidas na Casa da Moeda de Paris (Monnaie de Paris), Pessac, França.
O obverso mostra doze estrelas que se transformam em figuras humanas, abraçando o nascimento de uma nova Europa.
Foi gravado por Georgios Stamatopoulos.
O reverso mostra, junto ao valor, um mapa do continente europeu, sem fronteiras.
Foi gravado por Luc Luycx.
Na borda vemos " 2 ** 2 ** 2 ** 2 ** 2 ** 2 **".
Muito obrigado e até a próxima moeda.