Referências:
. Standard Catalog of World Coins, by C. L. Krause and C. Mishier
. https://en.numista.com/
. https://www.wikipedia.org/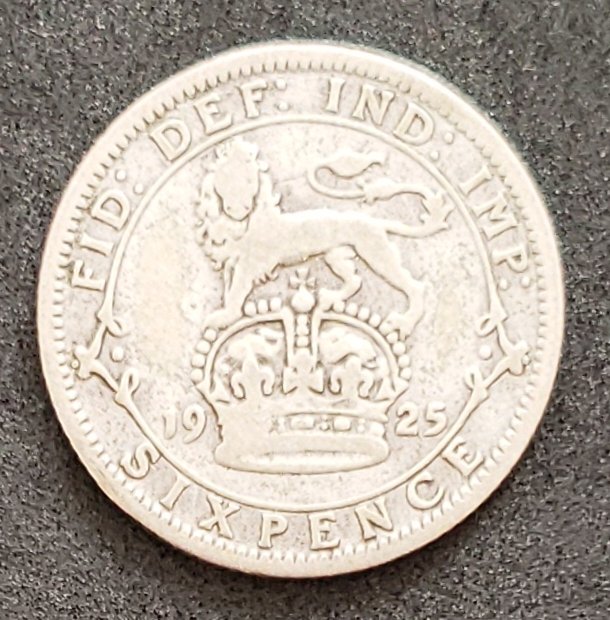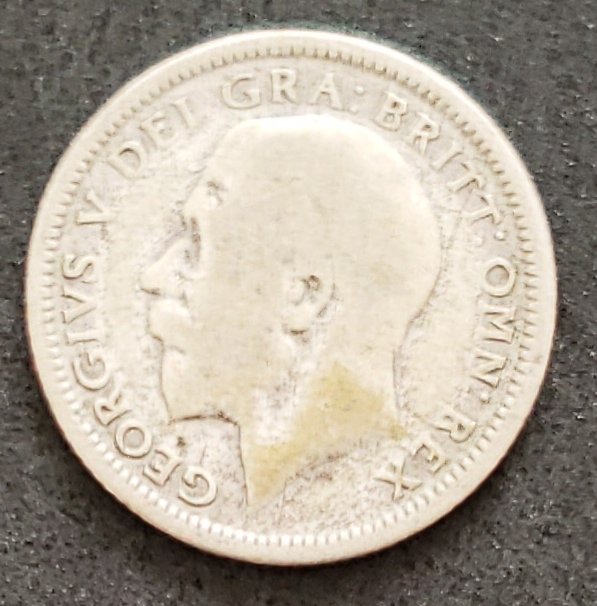 Características:
País: Reino Unido
Valor: 6 Pence
Ano: 1925
Peso: 2,83g
Material: Prata 50%
Cunhagem: 12.720.500
Tipo: Moeda Circulante
6 Pence = 1/2 Shilling = 1/40 Libra Esterlina
Esta moeda foi emitida de 1920 a 1926.
O reverso mostra um leão coroado acima de uma coroa, a data, o valor e a inscrição "FID:DEF:IND:IMP:" que significa "Defensor da Fé Imperador da Índia".
Foi gravado por George William de Saulles.
O obverso mostra o retrato do Rei George V olhando à esquerda, além da inscrição "GEORGIVS V DEI GRA:BRITT:OMN:REX", que significa "George V Pela Graça de Deus Rei de Todos os Britânicos".
Foi gravado por Edgar Bertram MacKennal.
Muito obrigado e até a próxima moeda.