Referências:
. Standard Catalog of World Coins, by C. L. Krause and C. Mishier
. https://en.numista.com/
. https://www.wikipedia.org/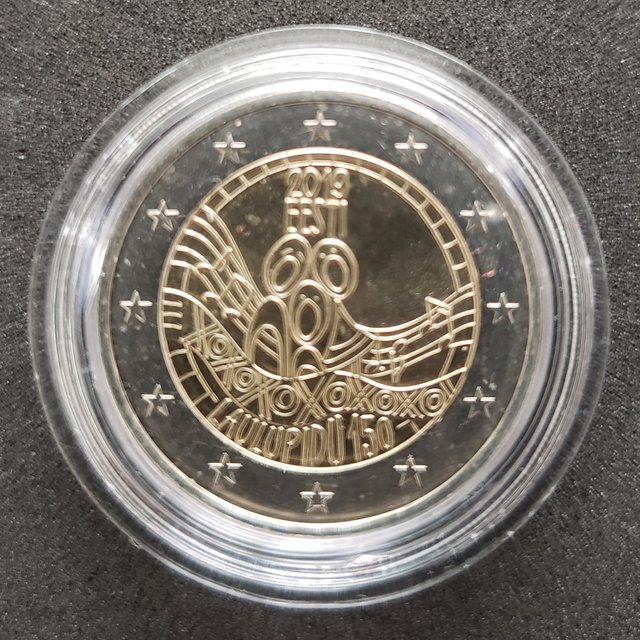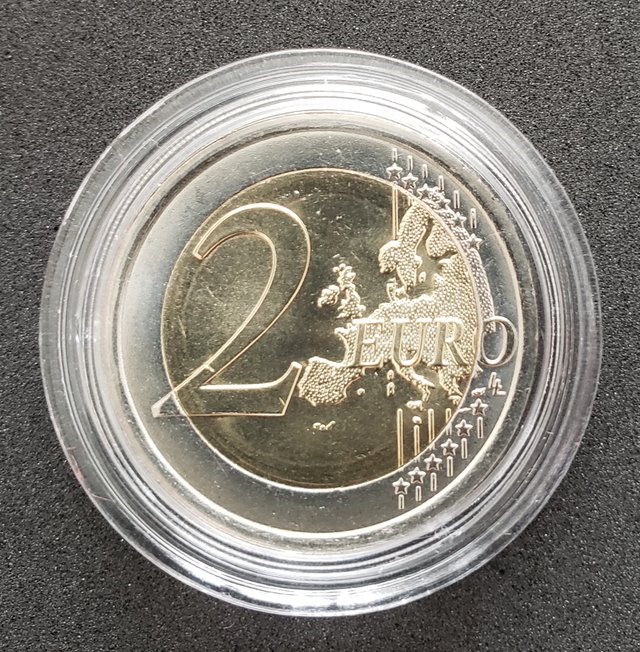 Características:
País: Estônia
Valor: 2 Euros
Ano: 2019
Peso: 8,5g
Material: Cupro-níquel
Cunhagem: 990.000
Tipo: Moeda Comemorativa Circulante
Esta moeda comemora o 150º aniversário do Festival da Canção da Estônia.
A moeda foi emitida na Kremnica / Körmöcbánya / Kremnitz, Eslováquia.
O obverso é inspirado na procissão da Celebração da Canção, que se move como as ondas no mar com gritos de orgulho e alegria e uma panóplia de trajes nacionais. O projeto une música, trajes nacionais e os vários locais da grande e poderosa Celebração da Canção da nação à beira-mar. O design também apresenta as primeiras notas do hino nacional da Estônia e, na parte inferior, as palavras 'Laulupidu 150' (Celebração da Canção 150). No topo está o ano de emissão '2019' e abaixo do nome do país emissor 'EESTI'.
Foi gravado por Grete - Lisete Gulbis.
O reverso mostra, junto ao valor, um mapa do continente europeu, sem fronteiras.
Foi gravado por Luc Luycx.
Na borda vemos "EESTI O EESTI O", que significa "Estônia Estônia".
Muito obrigado e até a próxima moeda.