Referências:
. Standard Catalog of World Coins, by C. L. Krause and C. Mishier
. https://en.numista.com/
. https://www.wikipedia.org/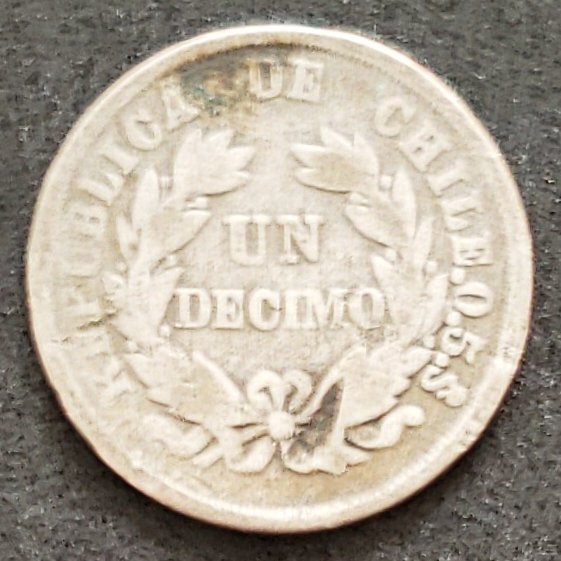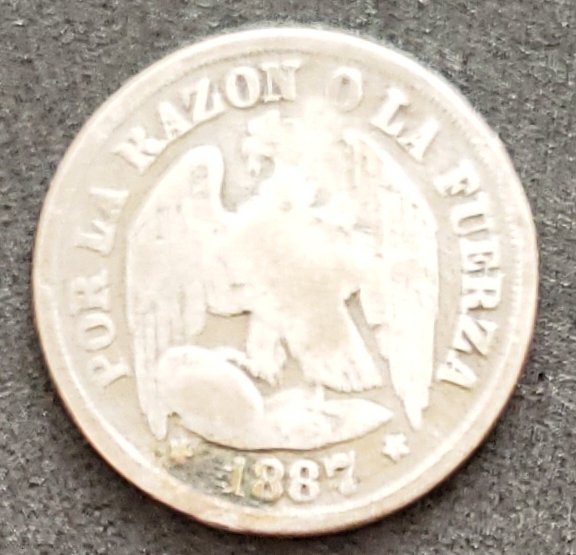 Características:
País: Chile
Valor: 1 Décimo
Ano: 1887
Peso: 2,5g
Material: Prata 50%
Cunhagem: 1.514.000
Tipo: Moeda Circulante
Esta moeda foi emitida de 1879 a 1894.
O reverso mostra o valor dentro de uma coroa, com o país acima.
O obverso mostra um condor de asas abertas, com a inscrição "POR LA RAZON O LA FUERZA" que significa "Pela Razão ou Pela Força", com a data abaixo.
Muito obrigado e até a próxima moeda.