Referências:
. Standard Catalog of World Coins, by C. L. Krause and C. Mishier
. https://en.numista.com/
. https://www.wikipedia.org/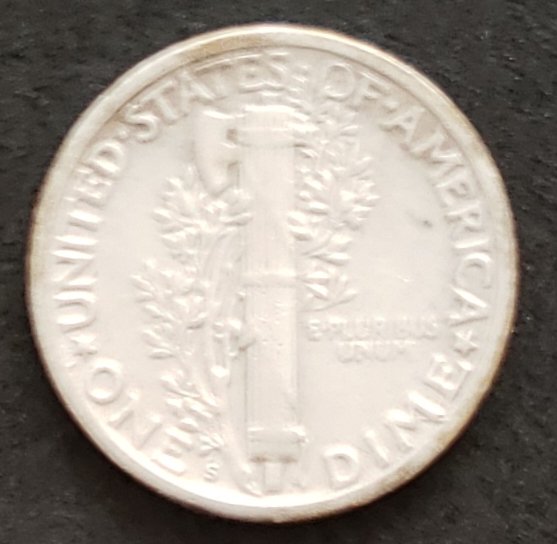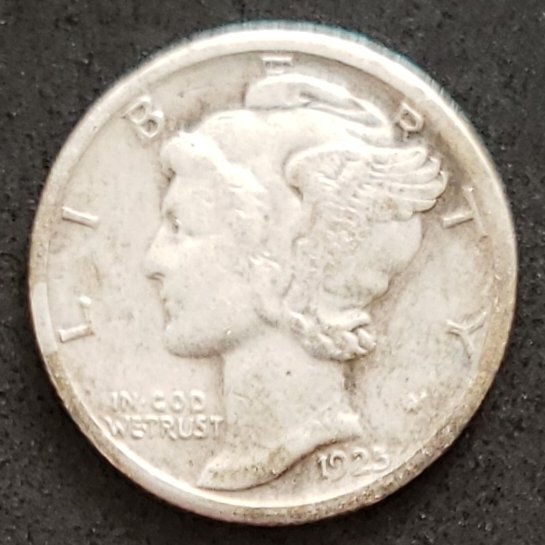 Características:
País: Estados Unidos
Valor: 10 Centavos
Ano: 1925
Peso: 2,5g
Material: Prata 90%
Cunhagem: 5.850,000
Tipo: Moeda Circulante
Esta moeda foi emitida de 1916 a 1945.
Este exemplar foi emitido na Casa da Moeda de São Francisco (United States Mint, San Francisco), Estados Unidos.
O reverso mostra um fasces misturado com um ramo de oliveira, que indica que os Estados Unidos estão preparados para a guerra e seu desejo de paz. Temos também o nome do país, o valor e a inscrição "E • PLURIBUS UNUM" que significa "De Muitos, Um".
O obverso mostra uma alegoria da Liberdade usando um barrete frígio alado (liberdade de pensamento), cercado pela palavra "LIBERTY", que significa "Liberdade" e do lema "IN GOD WE TRUST", que significa "Em Deus Confiamos".
Ambos os lados foram gravados por Adolph Alexander Weinman.
Muito obrigado e até a próxima moeda.