Referências:
. Standard Catalog of World Coins, by C. L. Krause and C. Mishier
. https://en.numista.com/
. https://www.wikipedia.org/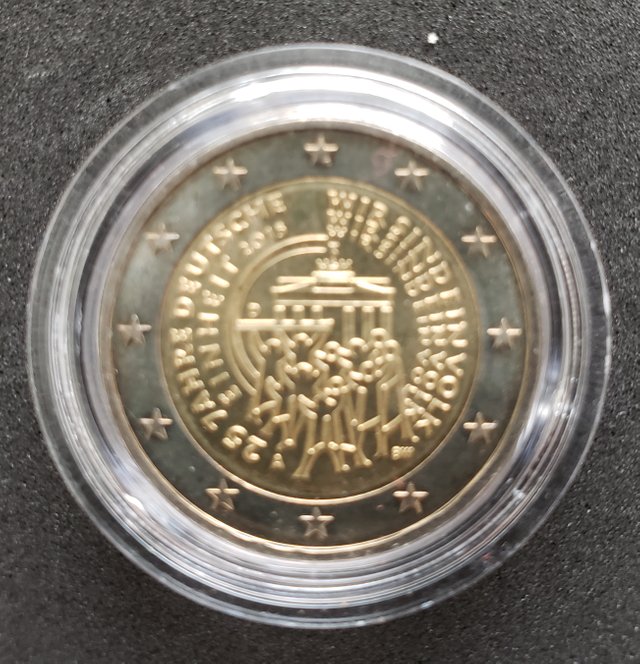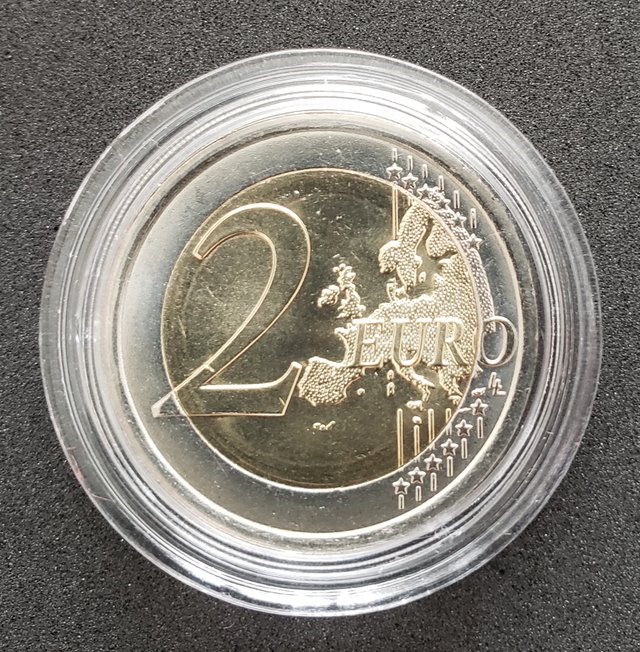 Características:
País: Alemanha
Valor: 2 Euros
Ano: 2015
Peso: 8,5g
Material: Cupro-níquel
Cunhagem: 6.000.000
Tipo: Moeda Comemorativa Circulante
Esta moeda comemora os 25 anos da Unidade Alemâ.
Ela foi emitida pela Casa da Moeda de Berlim, Alemanha.
O obverso mostra pessoas que incorporam um novo começo e o avanço para um futuro melhor. Elas estão aglomeradas em frente ao Portão de Brandenburgo, um símbolo da unidade alemã. Vemos também a insceição "25 JAHRE DEUTSCHE EINHEIT 2015" que significa "25 Anos da Unidade Alemã 2015" e "WIR SIND EIN VOLK" que significa "Nós Somos Um Povo".
Foi gravado por Bernd Wendhut.
O reverso mostra, junto ao valor, um mapa do continente europeu, sem fronteiras.
Foi gravado por Luc Luycx.
Na borda vemos a inscrição "EINIGKEIT UND RECHT UND FREIHEIT" que significa "Unidade e Justiça e Liberdade".
Muito obrigado e até a próxima moeda.