Referências:
. Standard Catalog of World Coins, by C. L. Krause and C. Mishier
. https://en.numista.com/
. https://www.wikipedia.org/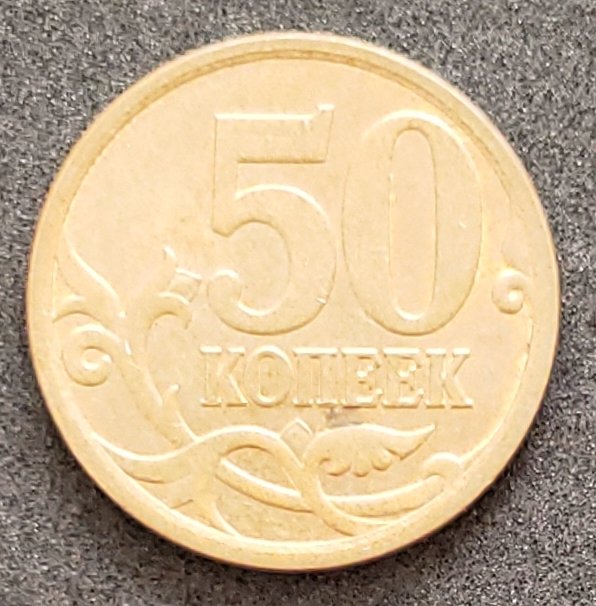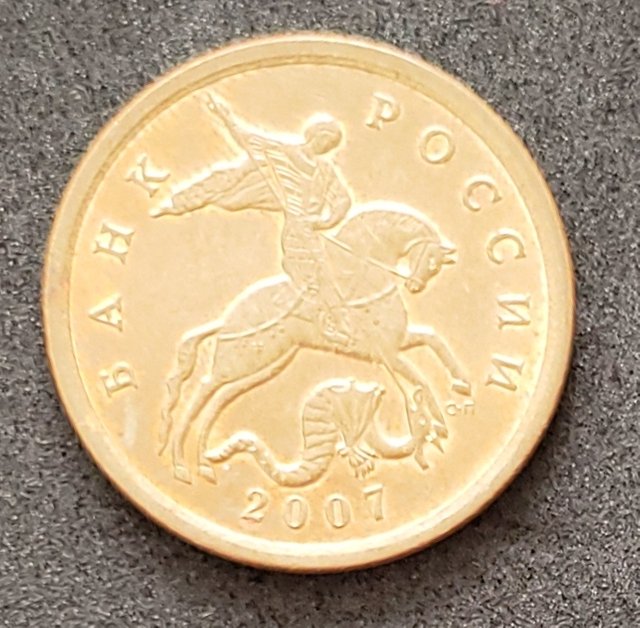 Características:
País: Russia
Valor: 50 Kopecks
Ano: 2007
Peso: 2,75g
Material: Aço folheado a bronze
Tipo: Moeda Circulante
Esta moeda foi emitida de 2006 a 2014.
Este exemplar foi emitido na Casa da Moeda de São Petersburgo (Санкт-Петербу́ргский моне́тный двор), Russia.
O reverso mostra o valor 50 КОПЕЕК (Kopecks).
O obverso mostra São Jorge a cavalo matando o dragão com uma lança. Vemos também a inscrição "БАНК РОССИИ" que significa "Banco da Russia", a data e a marca da casa da moeda "С-П" (São Petersburgo).
Muito obrigado e até a próxima moeda.