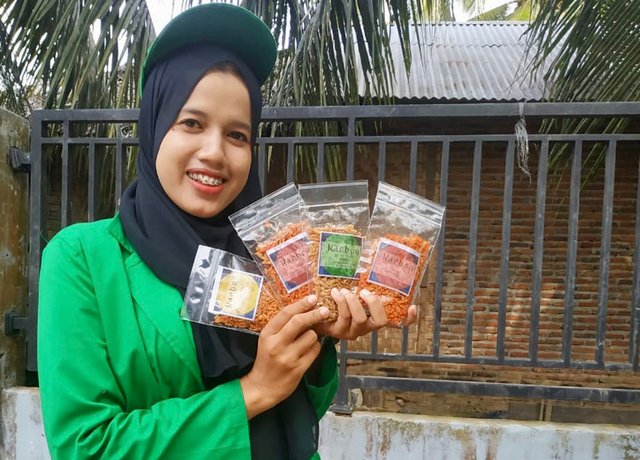 ---
One of the programs that Universitas Malikussaleh in Aceh (Indonesia) students have to do when conducting a Community Service Program (KKN) in Kabupaten Aceh Utara is to support the independence of the village by raising the existing potential. The target encourages students to get to know the potentials of the village and be more creative in initiating programs.
Massive reporting in various media in Aceh about KKN activities this session, made students get information about the activities of other groups and adopted them with a touch of creative modification and relevant to the potential of the village.
For the 85 Group in Desa (village) Krueng Seupeng, Kecamatan Kuta Makmur, Aceh Utara, they channeled their creativity in various programs, one of which supported the economy of the citizens through Karbon.
This is not carbon monoxide which is poisonous. Nor is carbon dioxide or carbon tetrachloride. This Karbon stands for floss from kates (papaya). A very precise acronym in Bahasa, in accordance with the product produced. Karbon also has a positive connotation because it is related to oxygen that is needed by humans and other living things.
Group 85 PR, Wani Fitri, told the idea of making Karbon emerge because the mother of a group member, Nurhafiza, often made similar products from papaya fruit. "We also saw, in Krueng Seupeng a lot of papaya trees. So, raw materials are very easy to get, even free," she said when met at Krueng Seupeng on Saturday September 14, 2019.
On top of the meunasah of Krueng Seupeng, Nurhafiza et al presents Karbon in two flavors, namely original and balado. Nurhafiza said, they make Karbon in three flavors; original, balado, and roasted corn. But the development is more variants such as sweet corn flavor, berbaque, and so on.
"Usually, shredded meat is made from meat. This time from papaya. The taste is no less delicious, "said Nurhafiza, a Law Faculty student who was accompanied by other Group 85 members such as Khairul, Nazila Fitri (Faculty of Engineering), Hayatun Nura (Faculty of Economics and Business), and others.
According to Nurhafiza, how to make Karbon is also very easy. Young papaya is finely chopped and then dried before frying with a mixture of onions and other seasonings. No wonder the savory aroma of onions feels very thick when chewing Karbon. Malikussaleh University Law Faculty lecturer, Zulfadli Ilmar, gave two thumbs up while chewing Karbon on the way to Blang Ado Village and Ceumeucet Village, Kecamatan Kuta Makmur.
Karbon can be eaten as a snack or can also be sprinkled on various other types of food, especially rice. A sprinkling of Karbon mixed with rice produces a high taste that will arouse your appetite.
In order to absorb Karbon's depravity, the food should be one of the main products of Krueng Seupeng residents, especially mothers. Hayatun Nura said that most of the people of Krueng Seupeng work as farmers who have to wait 3-4 months to enjoy the harvest. "So that they are always productive, making Karbon a side income," she said.
Not only that. Karbon has the potential to become a new economic source for the people of Krueng Seupeng, if they consistently market it. In addition to the easy manufacturing process, cheap raw materials can even be free, it feels like a shaking noise. It is not difficult to get a market when Karbon is mass produced.
The opportunity was captured by Salbiah, a resident of Krueng Seupeng. According to him, Karbon can be a source of business because it does not require large capital. He started to make Karbon at a price that sold for Rp 5,000 to Rp 15,000 according to packaging.
Typically, brilliant products from KKN students only last a few months after students return from the KKN locations. The community did not continue production for various reasons. In fact, many of the products have the potential to lift the family economy, as long as it is run consistently and innovatively. And Karbon is included in the list of products because all the requirements to make it sustainable have been met.
Let's wait a few months and a few years into the future if there is still Karbon in Krueng Seupeng. [Ayi Jufridar]
---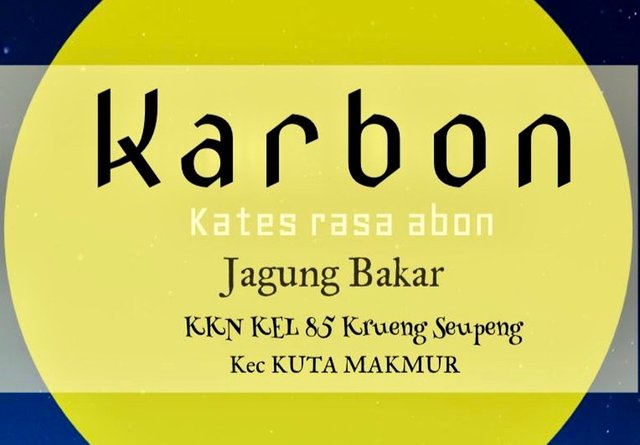 ---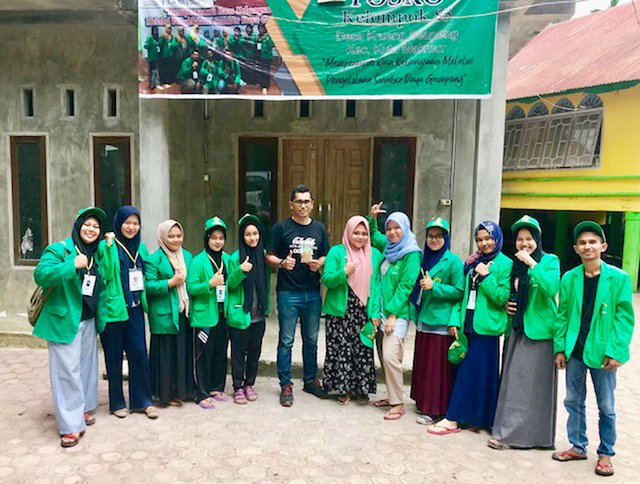 ---
Menunggu Karbon Tetap Diproduksi di Krueng Seupeng
Salah satu program yang harus dilakukan mahasiswa Universitas Malikussaleh ketika melaksanakan Kuliah Kerja Nyata (KKN) di Aceh Utara adalah mendukung kemandirian desa dengan mengangkat potensi yang ada. target itu mendorong mahasiswa untuk lebih mengenal potensi desa dan lebih kreatif dalam menggagas program.
Pemberitaan masif di berbagai media tentang kegiatan KKN kali ini, membuat para mahasiswa mendapatkan informasi tentang kegiatan kelompok lain dan mengadopsinya dengan sentuhan modifikasi yang kreatif dan relevan dengan potensi desa.
Bagi Kelompok 85 di Desa Krueng Seupeng Kecamatan Kuta Makmur Kabupaten Aceh Utara, kreativitas itu mereka salurkan dalam berbagai program, salah satunya mendukung perekonomian warga melalui Karbon.
Ini bukan karbon monoksida yang beracun. Bukan pula karbon diaoksida atau karbon tetraklorida. Karbon ini singkatan dari kates (pepaya) rasa abon. Akronim yang sangat tepat, sesuai pula dengan produk yang dihasilkan. Karbon juga berkonotasi positif karena berkaitan dengan oksigen yang sangat dibutuhhkan manusia dan makhluk hidup lainnya.
Humas Kelompok 85, Wani Fitri, bercerita gagasan membuat Karbon muncul karena ibunda dari seorang anggota kelompok, Nurhafiza, sering membuat produk sejenis dari bahan buah pepaya muda. "Kami juga melihat, di Krueng Seupeng banyak sekali pohon pepaya. Jadi, bahan baku sangat mudah didapat, bahkan gratis," ungkapnya ketika ditemui di Krueng Seupeng, Sabtu (14/9/2019).
Di atas meunasah (surau) Krueng Seupeng, Nurhafiza dkk menyuguhkan Karbon dalam dua rasa, yakni original dan balado. Nurhafiza menyebutkan, mereka membuat Karbon dalam tiga rasa; original, balado, dan jagung bakar. Tapi pengembangannya lebih banyak varian seperti rasa jagung manis, berbaque, dan sebagainya.
"Biasanya, abon itu dibuat dari daging. Kali ini dari pepaya. Rasanya tidak kalah lezat," ungkap Nurhafiza, mahasiswa Fakultas Hukum yang didampingin anggota Kelompok 85 lainnya seperti Khairul, Nazila Fitri (Fakultas Teknik), Hayatun Nura (Fakultas Ekonomi dan Bisnis), serta yang lainnya.
Menurut Nurhafiza, cara membuat Karbon juga sangat mudah. Pepaya muda dirajang halus kemudian dikeringkan sebelum digoreng dengan campuran bawang dan bumbu lainnya. Pantas saja aroma bawang yang gurih terasa sangat kental ketika mengunyah Karbon. Dosen Fakultas Hukum Universitas Malikussaleh, Zulfadli Ilmar, mengacungkan dua jempol ketika mengunyah Karbon dalam perjalanan menuju Desa Blang Ado dan Desa Ceumeucet Kecamatan Kuta Makmur.
Karbon bisa dimakan sebagai camilan atau bisa juga ditaburi di atas berbagai jenis makanan lainnya, terutama nasi. Taburan Karbon yang bercampur dengan nasi menghasilkan cita rasa tinggi yang menggugah selera makan.
Meresapi kegurihan Karbon, sudah seharusnya makanan itu menjadi salah satu produk andalan warga Krueng Seupeng, terutama kaum ibu. Hayatun Nura menyebutkan, masyarakat Krueng Seupeng sebagian besar berprofesi sebagai petani yang harus menunggu 3 – 4 bulan untuk menikmati panen. "Agar mereka selalu produktif, membuat Karbon menjadi penghasilan sampingan," katanya.
Bukan itu saja. Karbon punya potensi menjadi sumber ekonomi baru bagi masyarakat Krueng Seupeng, kalau konsisten memasarkannya. Selain proses pembuatan yang mudah, bahan baku murah bahkan bisa gratis, rasanya pun cetar membahana. Tidak sulit mendapat pasar ketika Karbon diproduksi secara massal.
Peluang itu ditangkap Salbiah, seorang penduduk Krueng Seupeng. Menurutnya, Karbon bisa jadi sumber bisnis karena tidak membutuhkan modal besar. Ia mulai membuat Karbon dengan harga yang dijual Rp5000 sampai Rp15.000 sesuai kemasan.
Biasanya, produk cemerlang karya mahasiswa KKN hanya bertahan beberapa bulan setelah mahasiswa pulang dari lokasi KKN. Masyarakat tidak melanjutkan produksi karena berbagai alasan. Padahal, di antara produk tersebut banyak yang berpotensi mengangkat perekonomian keluarga, asal dijalankan secara konsisten dan inovatif. Dan Karbon termasuk dalam daftar produk tersebut karena semua persyaratan untuk membuatnya sustanable sudah terpenuhi.
Mari kita tunggu beberapa bulan dan beberapa tahun ke depan apakah masih ada Karbon di Krueng Seupeng. [Ayi Jufridar]
---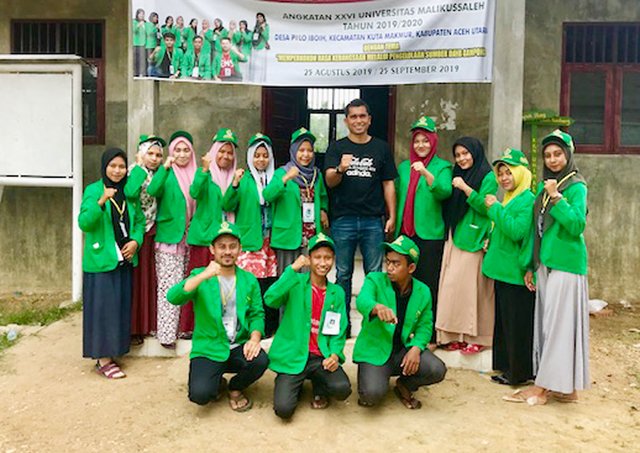 ---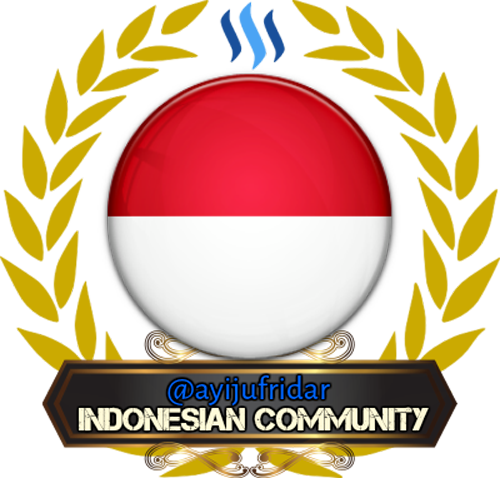 ---

---
Posted on RealityHubs - Rewarding Reviewers