AutoTune
I'm a fan of excellent music, and when I come across one by an artist, I search for that artist and listen to other songs by him or her. I've got several favorite artists, and one of them is no other than Coldplay. Coldplay is a British rock band formed sometime in 1996 back in London. There are four members of the group with Phil Harvey being their one-time manager.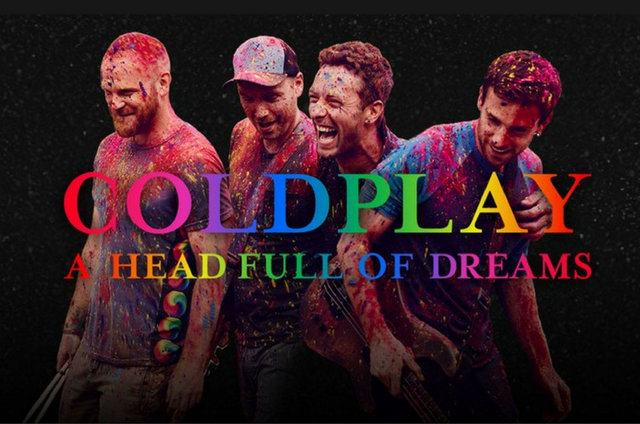 PhotoCredits
The lead singer is Chris Martins, and he's usually the one I refer to as Coldplay. I always thought him to be Coldplay while the others were just instrumentalists as he often did all the singing. Today, I want to review the song Hymn For The Weekend by the rock band group. It's one of the best songs on my Playlist.
A Hymn For The Weekend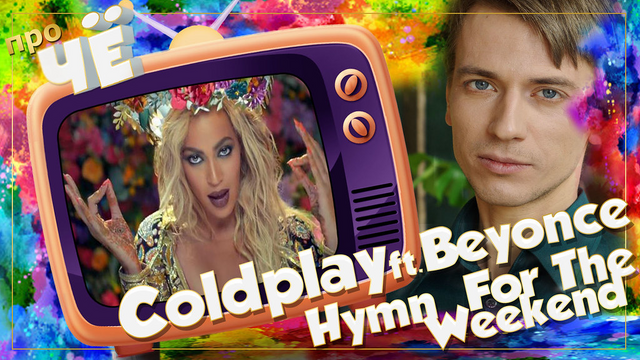 PhotoCredits
The song starts with a female voice saying "Drink from me, drink from me" and a chorus of other female voices replying "That I shoot across the sky." When I listened to the song for the first time, the female voice sounds familiar as it continues in other parts of the song. However, on watching the video, I realize that it's no other person than our own Beyoncé with an extraordinary voice.
It was never stated anywhere in the song title that Beyonce was featured in the song so it would have been quite easy to miss that. However, her voice in the places where she sang was exceptional as always.
The song seems to talk about being in love with someone who lights up your world in every way. Martins addresses this person as an angel who is there for him when he is down or hurt. The lyric below captures this perfectly;
"Oh, angel sent from up above
You know you make my world light up
When I was down, when I was hurt
You came to lift me up..."
Life, as it were, is empty without love. When there's no iota of love in your life, you feel as though you are just existing but not truly living. And that's why you can go out all alone by yourself on a date or to the beach, spend extravagantly and still feel very lonely. However, when there's the presence of someone in your life that loves you, and you love as well, you are always happy. Coldplay captures it succinctly in this lyrics;
"When I was a river, dried up
You came to rain a flood."
A dried-up river is useless to those that live around it. When the river is a river, it serves the community better as a lot can be done with it. Without love, you are dried up, unhappy, and sad. But when someone comes by and rains a flood of love on you, you freshen up, become happier and positively affect those around you.
The Hymn for the Weekend's Music Video
Coldplay released the video for the Hymn for the Weekend via YouTube on 21st January 2016. The video has 1.1 billion views and still counting, 6.4M likes, and 248k comments. Shot in various cities of India, Coldplay depicts the cultural heritage and customs of the Indian nation. It also illustrates the Holi, one of the festivals of India.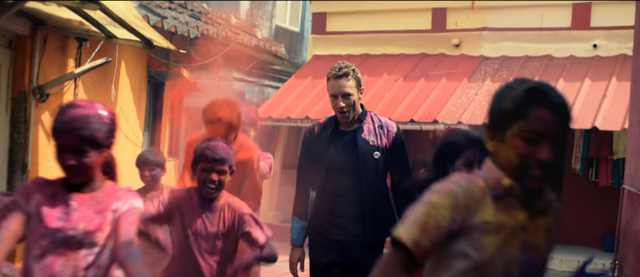 Here, we can see children running around and spraying colors all over the place and in the air. India is known to be a country of religion, dance, and colors. Coldplay displays all of these in this video. Even Beyonce is not left out as she dresses up in the native attire of the host country.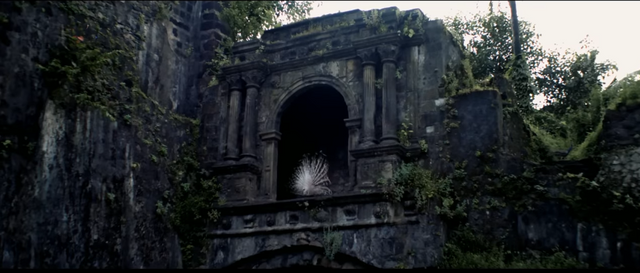 One reason why I love Coldplay, and their songs/videos are because of the way they simplify them, almost going natural with the whole scenery. Coldplay gives us everything different from the norm of flashy cars, half-naked women, club parties, and extravagant spending in their videos.
Instead of hiring Brits or Americans to feature in and play the roles set out, they choose to use the local people, which makes the video an even better blend. Even Martins depicts the colorful nature of India with the dress he wears when he goes to the cinema.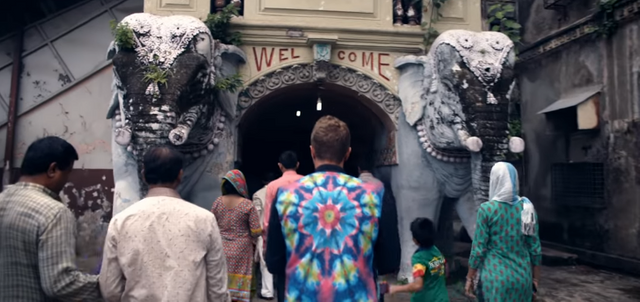 We can see the various landscapes of India, mountains, trees, buildings, rivers, forests, temples, priests, gods, birds, dresses and all that showcases the wealthy cultural heritage of the Indians. We may have previously come across these through some of the Bollywood movies we have seen, but Coldplay combines it in such a way that it perfectly creates a beautiful synergy with their music.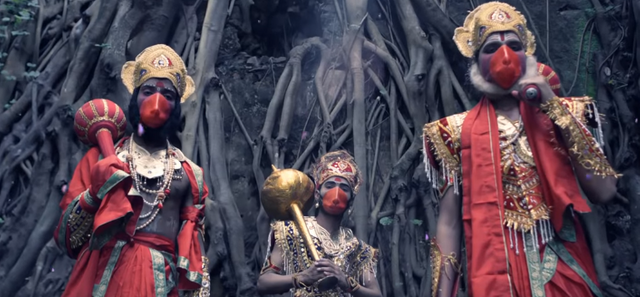 How would I rate Hymn for the Weekend and its video?
I love this song a lot. It's a perfect blend for me as I can listen to it when I am sad or when I'm happy. It is capable of raising my spirits when happy, as well as comforting me when heartbroken or sad. There's this feeling I get when I'm gloomy as though I want to cry especially around the part where he sings,
"I, oh, I, oh, I
Got me feeling drunk and high
So high, so high
Oh I, oh, I, oh, I
Now I'm feeling drunk and high
So high, so high
[Beyoncé & Coldplay:]
I, oh, I, oh, I
La la la la la la la
So high, so high
I, oh, I, oh, I
I'm feeling drunk and high
So high, so high."
At that point, it seems like my sadness envelops me the more and creates a thicker covering around me. It takes more than just my will alone to not burst into tears at that point.
For me, the song gets a 10/10 rating for being exceptional, with an excellent beat. The video is also a 10/10 for moving from the norm and expressively showing us much about a rich and diverse culture in less than 5 minutes.
What about you? Ever heard the song? Do you like it as much as I do? If you don't then why??
.
.
N.B: All other pictures not referenced are screenshots taken from the music video.