The info below comes from the Royal Canadian Mint's COA (Certificate of Authenticity) of this coin or from the book Canadian Collector Coins, vol 2, 8th Edition, by M. Drake or https://en.numista.com/ , or https://www.wikipedia.org/.
Due to the coronavirus I cannot travel to visit my daughters and bring back the coins I bought. I asked Cristina, my elder daughter, who lives in Canada, to take some photos and send them to me. These will be the coins that will comprise this series.
The eighth is a 2016 CAD $20 "The Rockies".
It weights 31.83g with 99.99% silver purity and Colored Proof finish. Its mintage was 2,434 units and the issue price was CAD $99.95.
This coin is the first in a 4-coin series that celebrates Canadian landscapes, beginning with the beautiful landscape of the Canadian Rocky Mountains; Tower Peak in Mount Assiniboine Provincial Park.
Located in British Columbia along its border with Alberta, beautiful Mount Assiniboine Provincial Park evokes majestic images of soaring mountains, glacial peaks, pristine lakes and fields of alpine wildflowers. As part of the Canadian Rocky Mountain Parks UNESCO World Heritage site, the park's natural beauty and rich biodiversity have long appealed to hikers and outdoor enthusiasts.
With no road access, the park's unspoiled wilderness remains largely preserved for hikers and climbers to admire as they take in its towering peaks—including Tower Peak, so-named for the incredible views from its summit.
The reverse design by Canadian artist Stéphanie Gauvin features an artistic rendering of Tower Peak, nestled in Mount Assiniboine Provincial Park. Here, the engraving recreates the artist's brush strokes. As the reverse design's central point of interest, the snow-covered edges of Tower Peak rise up from the sub-alpine meadow in the foreground, which is lined with tall spruces.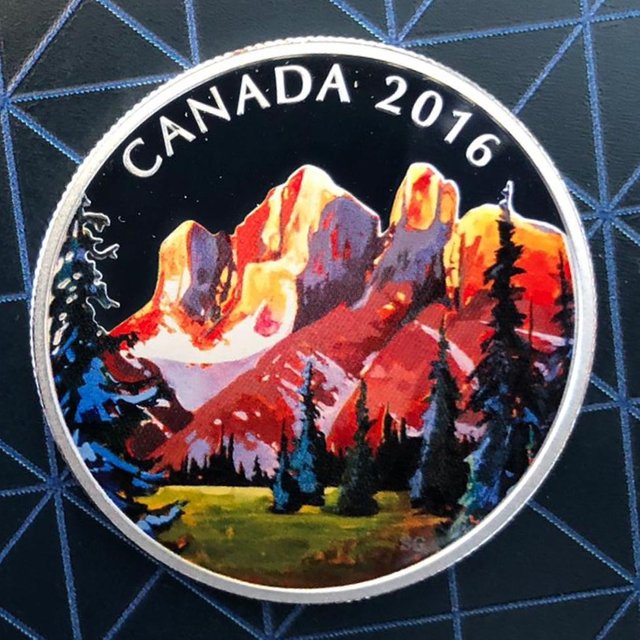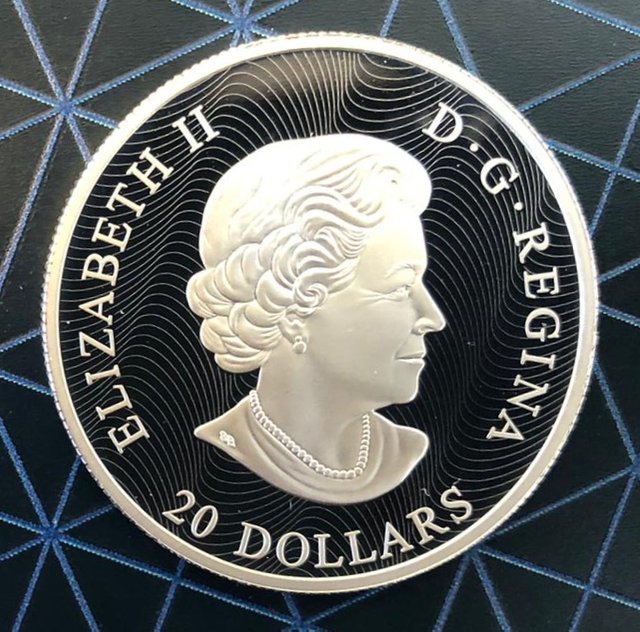 Thank you for reading. Please comment, upvote, resteem and advise me.