The info below comes from GODE Bayerisches Münzkontor's COA (Certificate of Authenticity) of this coin or from https://en.numista.com/ , or from https://www.wikipedia.org/.
I was rummaging through a box when I found a few German coins. As I haven't posted them yet, let's start a new series about German circulating or commemorative coins.
The thirtieth first is a 1968-D 5 Deutsche Mark "Max von Pettenkofer".
This coin weights 11.2g , has a silver purity is 62.5% and has an Uncirculated finish. Its mintage was 7,750,000 units.
It commemorates the 150th Anniversary of the birth of Max von Pettenkofer
It was minted at the Bavarian State Mint (Bayerisches Hauptmünzamt), Munich, Germany.
On the edge is written: "HYGIENE STREBT, DER ÜBEL WURZEL AUSZUROTTEN" that means "Hygiene Aims to Reduce the Evil Root".
Both sides were engraved by Hans Karl Burgeff.
Max von Pettenkofer (3 December 1818 - 10 February 1901) was a Bavarian chemist and hygienist. He is known for his work in practical hygiene, as an apostle of good water, fresh air and proper sewage disposal.
The obverse shows an eagle, the emblem of Germany, the denomination, the country name, the date and the mintmark (D).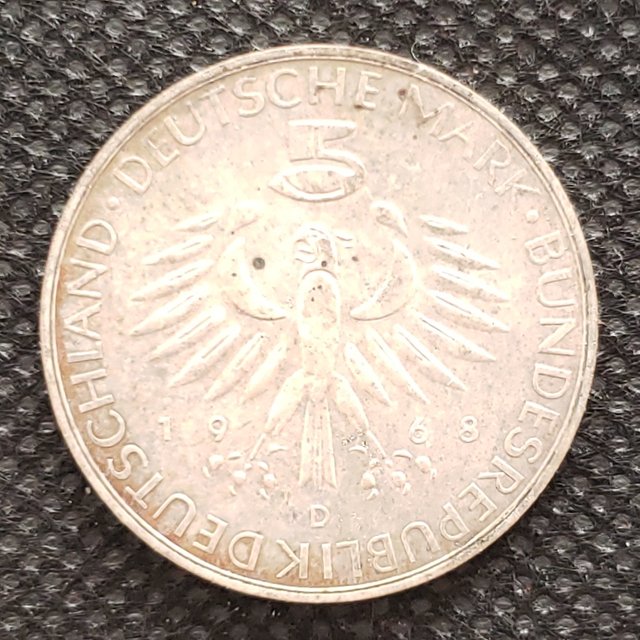 The reverse shows a portrait of Max von Pettenkofer.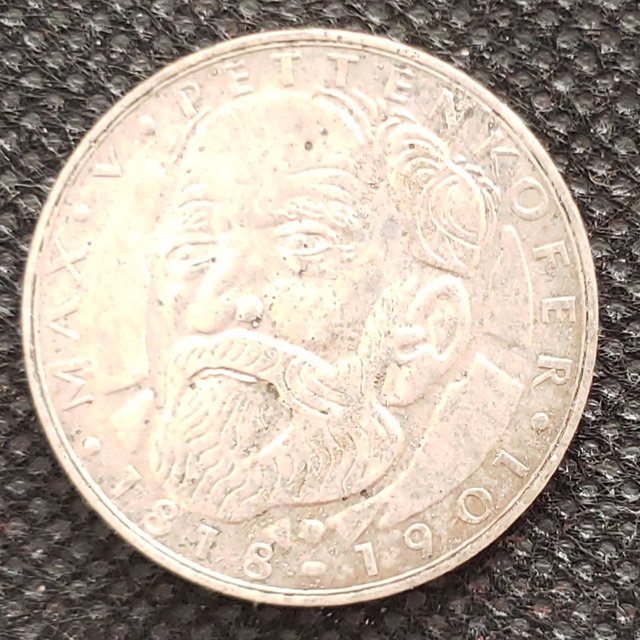 Thank you for reading. Please comment, upvote, resteem and advise me.