The info below comes from the Royal Canadian Mint's COA (Certificate of Authenticity) of this coin or from the book Canadian Collector Coins, vol 2, 8th Edition, by M. Drake or https://en.numista.com/ , or https://www.wikipedia.org/.
Due to the coronavirus I cannot travel to visit my daughters and bring back the coins I bought. I asked Cristina, my elder daughter, who lives in Canada, to take some photos and send them to me. These will be the coins that will comprise this series.
The tenth is a 1999 CAD $1 "Year of Older Persons".
It weights 25.175g with 92.5% silver purity and Proof finish. Its mintage was 24,976 units and the issue price was CAD $49.95.
The United Nations declared 1999 as the International Year of Older Persons to increase awareness of the world's aging population and a shift in perceptions and policies. Signed in October 1999, the resolution calls for solidarity, respect, and mutual exchange between generations. As a founding UN member-state, Canada has generated a domestic initiative to create "A Society for All Ages".
The 1999 silver dollar is the first numismatic design to be inspired by a commemorative stamp. Developed by two Canadian talents, artist Shelagh Armstrong-Hodgson and designer Paul Hodgson, the reverse of the coin portrays a man and a woman, in their golden years, travelling the path of life. The light, airy lines of the trees evoke a sense of movement - the new vitality of this colorful period of life. The obverse features the effigy of Her Majesty Queen Elizabeth II by Dora de Pedery-Hunt.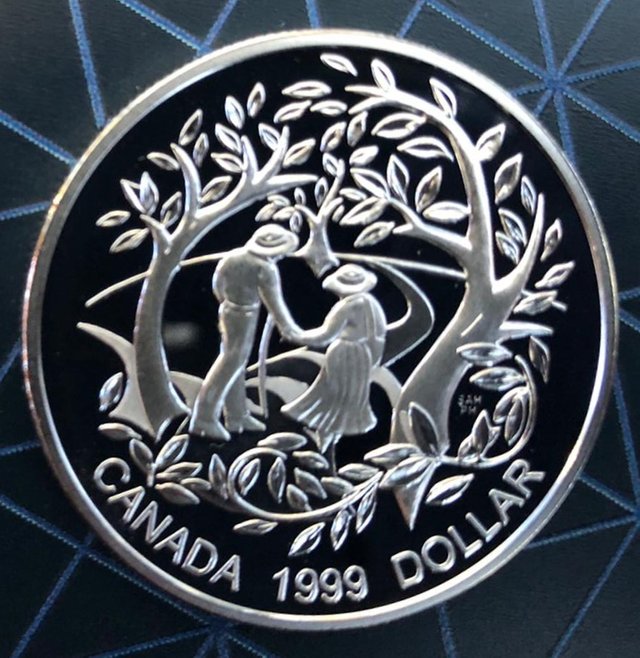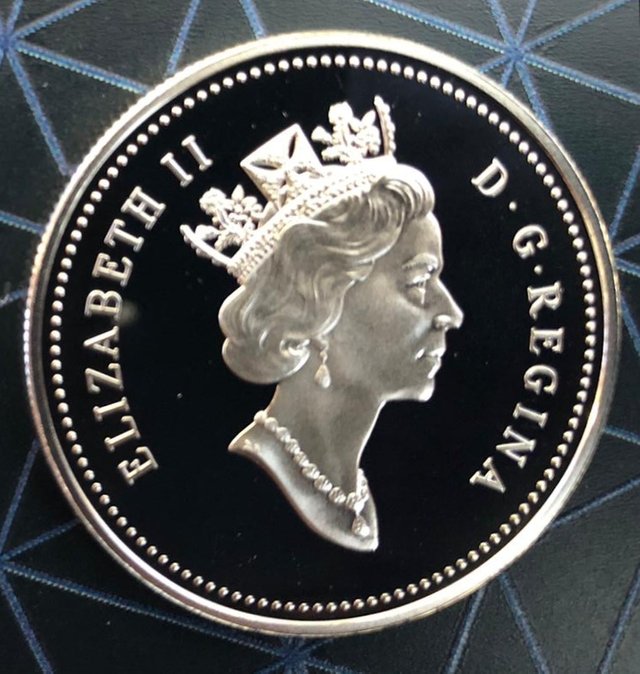 Thank you for reading. Please comment, upvote, resteem and advise me.