The info below comes from the Royal Canadian Mint's COA (Certificate of Authenticity) of this coin or from the book Canadian Collector Coins, vol 2, 8th Edition, by M. Drake or https://en.numista.com/ , or https://www.wikipedia.org/.
Due to the coronavirus I cannot travel to visit my daughters and bring back the coins I bought. I asked Cristina, my elder daughter, who lives in Canada, to take some photos and send them to me. These will be the coins that will comprise this series.
The eleventh is a 2015 CAD $10 "Celebrating Canada".
It weights 15.87g with 99.99% silver purity and Proof finish, selectively gold plated. Its mintage was 2,469 units and the issue price was CAD $69.95.
No other symbol strikes a deep, emotional chord for Canadians than the iconic maple leaf. It has become synonymous with a vast expanse of land, which is filled with stunning sights and places that are as diverse as the nearly 35 million people who call Canada "home".
The reverse, designed by Kwame Delfish, represents a map-like representation of Canada through the use of symbolism. The maple leaf's outline mimics Canada's geographical shape, stretching out to cover the far reaches of Canada. As though travelling from one coast to another, the Canadian Rocky Mountains and a white-tailed deer in the leaf's left-most point represent the rugged wilderness of the western provinces. Behind the deer, wheat symbolizes the grain-growing Canadian prairies. The fishing industry and the Eastern provinces are represented in the right leaf point by a fish, a boat and the famed Peggy's Point Lighthouse. A partial map of the Northwest Territories and Nunavut — home to many of Canada's native peoples — dominates the leaf's middle point, while the Tower of Peace at the base symbolizes the government and the tie that binds all Canadians together.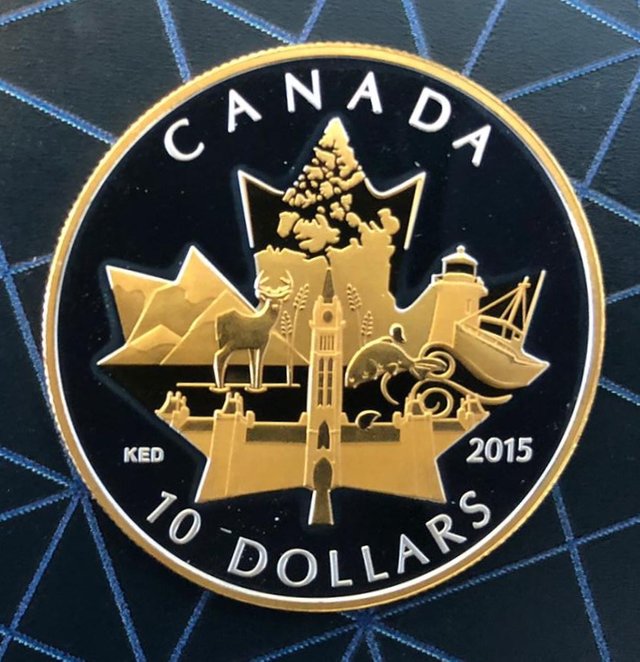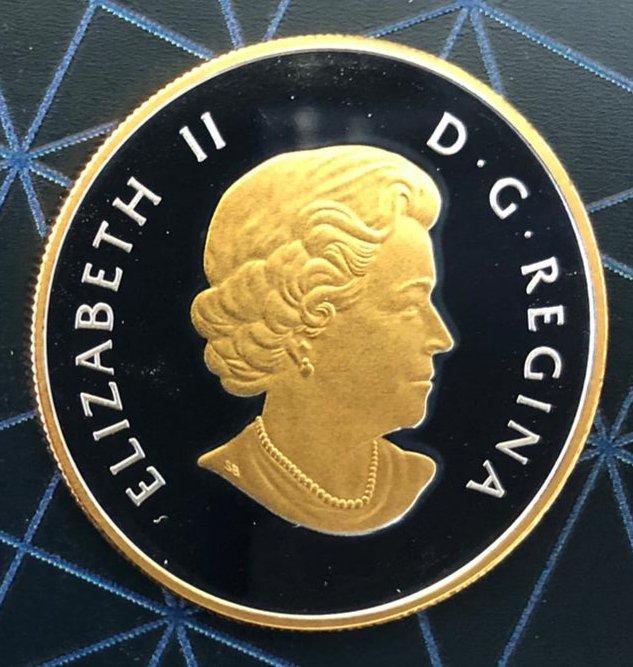 Thank you for reading. Please comment, upvote, resteem and advise me.