The info below comes from the Royal Mint's COA (Certificate of Authenticity) of this coin or https://en.numista.com/ , or https://www.wikipedia.org/.
Due to the coronavirus I cannot travel to visit my daughters and bring back the coins I bought. I asked Cristina, my elder daughter, who lives in Canada, to take some photos and send them to me. These will be the coins that will comprise this series.
The twelfth is a 2020 10 Pounds "Falcon of the Plantagenets".
It weights 310.1g (10oz) with 99.99% silver purity and Brilliant Uncirculated finish.
The heraldic beasts of England tell the rich and diversified history of one of Europe's oldest and most distinguished nations. Each beast represents a branch that connects the royal lineage to the current holder of the British Royal Throne, her Majesty Queen Elizabeth II. The Falcon of Plantagenets connects the branch associated with King Richard III, who used the Falcon to represent the house of Plantagenet. The crest was fully embraced by King Edward IV, who adapted it as his personal badge with variations that endure to this day.
The reverse, engraved by Jody Clark, depicts the Falcon first used by Richard III, with the adaptations of Edward IV. The Falcon is seen with its wings outstretched as it bears the crest of the Falcon of Plantagenets in its talons. King Edward IV applied his variation to the design by ensuring that the fetterlock, which is seen on the crest, remained open, which is symbolic of Edward IV's successful campaign to "unlock" the throne to become the first Yorkist King of England.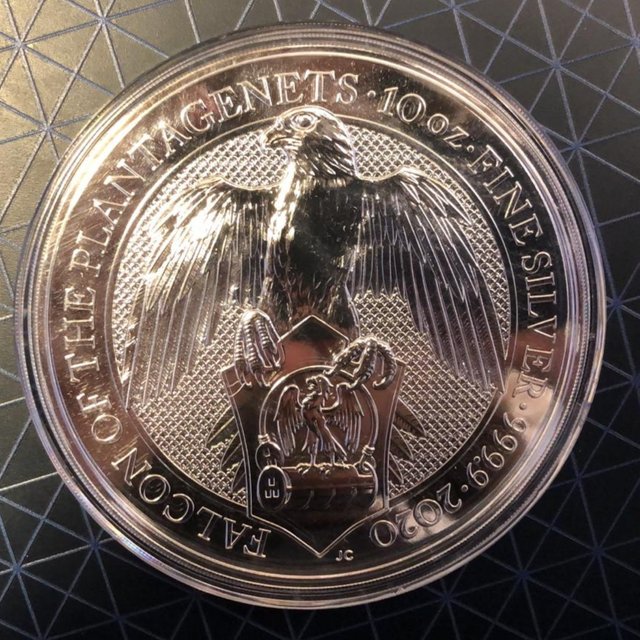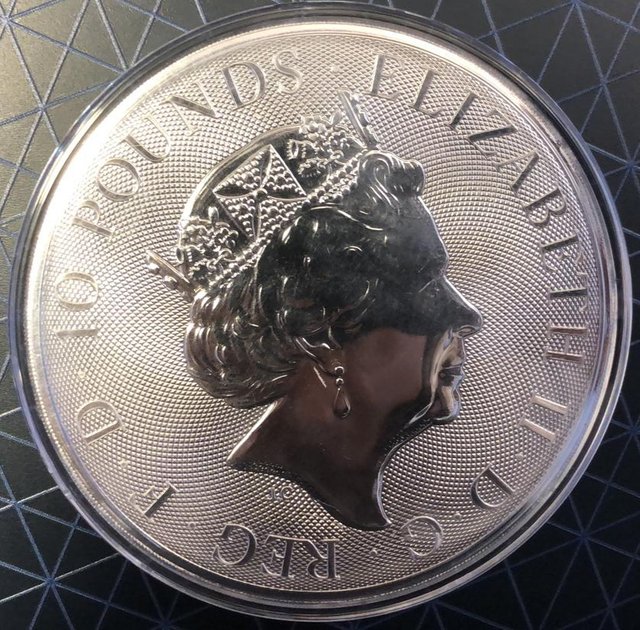 Thank you for reading. Please comment, upvote, resteem and advise me.