The info below comes from the Royal Canadian Mint's COA (Certificate of Authenticity) of this coin or from https://en.numista.com/ , or from https://www.wikipedia.org/.
The Royal Canadian Mint issued a series of twelve coins between 2000 and 2003 commemorating Canadian achievements in transportation, depicting the form of transportation: land, sea, or rail.
I have only five of them and this is the third: the 2002 $20 "The Gray-Dort".
This coin weights 31.103g with silver purity of 92.5% and Proof finish. Its mintage was 11,981 units and the issue price was CAD $59.95.
The affordable, high quality, Ontario-built Gray-Dort Model 25-SM became one of Canada's most popular cars. Between 1916 and 1924, over 26,000 Gray-Dorts were produced. Today, only about 50 remain.
The reverse was designed by John Mardon and engraved by Cosme Saffioti.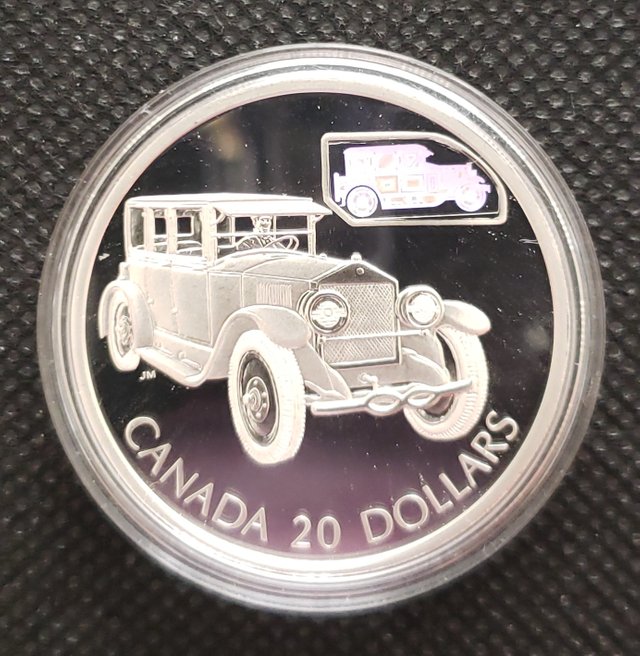 Thank you for reading. Please comment, upvote, resteem and advise me.