The info below comes from the US Mint's COA (Certificate of Authenticity) of this coin or https://en.numista.com/ , or https://www.wikipedia.org/.
Due to the coronavirus I cannot travel to visit my daughters and bring back the coins I bought. I asked Cristina, my elder daughter, who lives in Canada, to take some photos and send them to me. These will be the coins that will comprise this series.
The thirteenth is a 5oz 2019 $.25 "War in the Pacific".
It weights 155.5g (5oz) with 99.9% silver purity and Brilliant Uncirculated finish.
This coin is part of the "America the Beautiful" series, the Guam's War in the Pacific National Historical Park. It honors the bravery, courage, and sacrifice of those participating in the campaigns of the Pacific Theater during World War II.
The Pacific Theater of war was home to some of the bloodiest and most gruesome battles, in World War II. Guam was the setting of two decisive battles. One of these was a two-day skirmish that resulted in heavy allied casualties. The second, a battle lasted nearly a month and lead to heavy axis losses and casualties and establishing victory for the allied forces.
The reverse shows American forces coming ashore at Asan Bay, strengthening the number of troops on the island in the fight for Guam and its eventual liberation.
It was engraved by Michael Rizzello and Joel Iskowitz.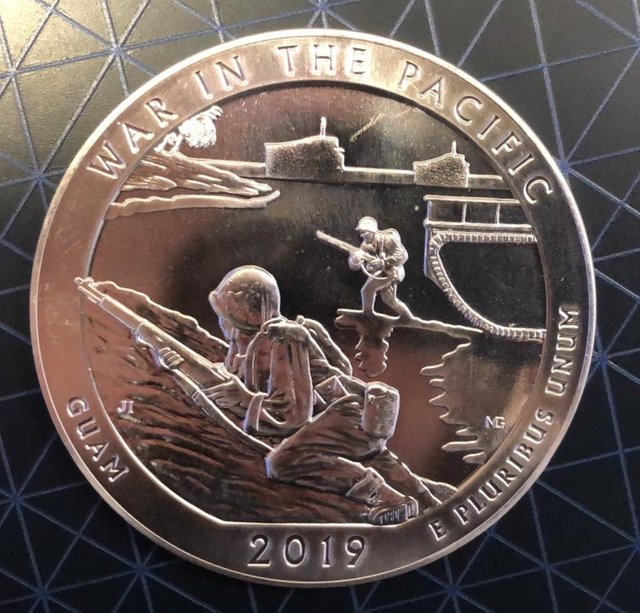 The obverse shows the portrait of George Washington, the first President of the United States from 1789 to 1797.
It was engraved by John Flanagan.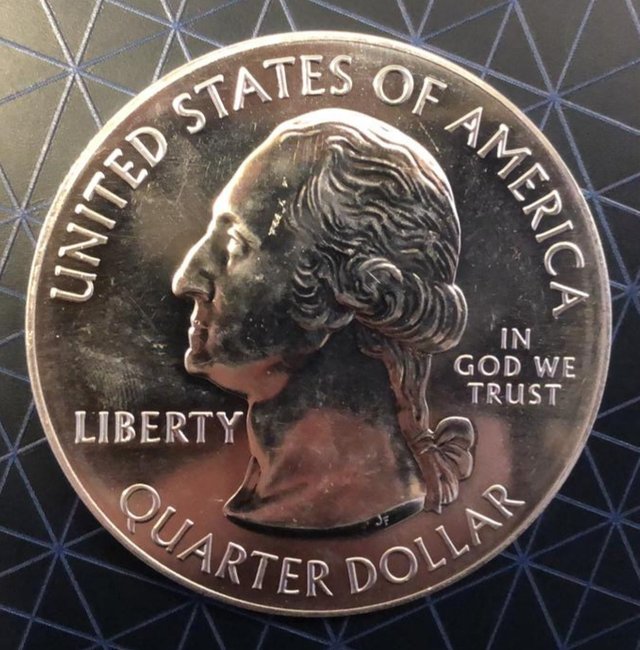 Thank you for reading. Please comment, upvote, resteem and advise me.