The info below comes from the Royal Canadian Mint's COA (Certificate of Authenticity) of this coin or from https://en.numista.com/ , or from https://www.wikipedia.org/.
The Royal Canadian Mint issued a series of twelve coins between 2000 and 2003 commemorating Canadian achievements in transportation, depicting the form of transportation: land, sea, or rail.
I have only five of them and this is the fourth: the 2002 $20 "D-10 Locomotive".
This coin weights 31.103g with silver purity of 92.5% and Proof finish. Its mintage was 11,981 units and the issue price was CAD $59.95.
Fulfilling the needs of a growing population and ever-increasing trade, the Canadian Pacific D10 Locomotive (No. 926) is typical of the extremely versatile and highly successful "Ten Wheeler" locomotives used by Canadian Pacific from 1905 through World War II.
The reverse was designed by Dan Fell and engraved by William Woodruff.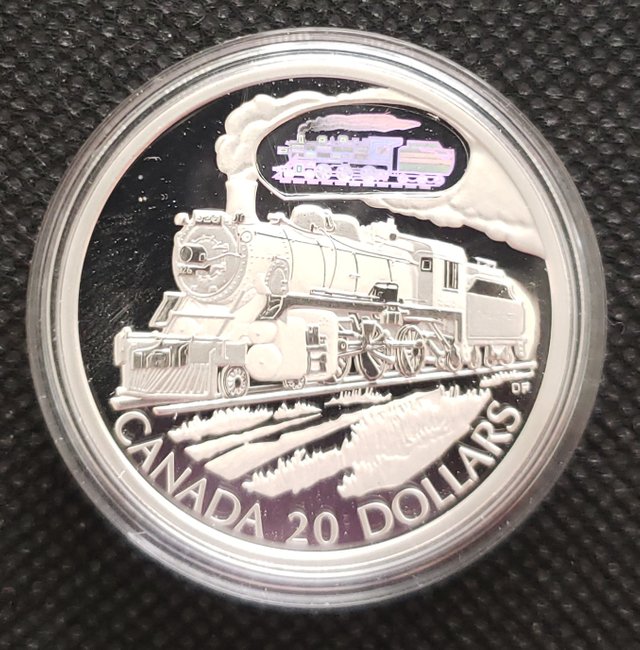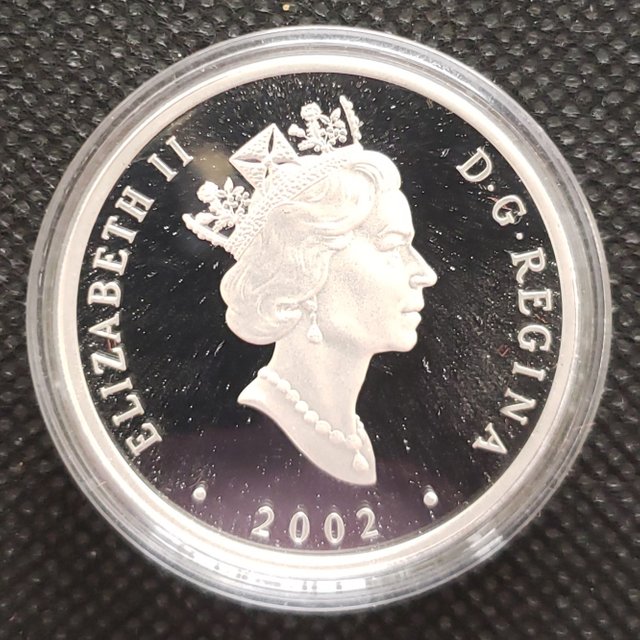 Thank you for reading. Please comment, upvote, resteem and advise me.