The info below comes from the Royal Mint's COA (Certificate of Authenticity) of this coin or https://en.numista.com/ , or https://www.wikipedia.org/.
Due to the coronavirus I cannot travel to visit my daughters and bring back the coins I bought. I asked Cristina, my elder daughter, who lives in Canada, to take some photos and send them to me. These will be the coins that will comprise this series.
The fourteenth is a 2oz 2020 5 Pounds "White Lion of Mortimer".
It weights 62.42g (2oz) with 99.99% silver purity and Brilliant Uncirculated finish.
The White Lion of Mortimer is an adaptation from the original application of Anne of Mortimer, the mother of Richard Duke of York, and thus the Grandmother of King Edward IV and Richard III.
Held on the reverse side is the White Lion of Mortimer, as he bears a Yorkist shield that has been adorned with the White Rose en Soliel or a white rose that has been overlayed upon a shining sun. The White Rose en Soliel is commonly used as one of the official badges of the Royal House of York. The Lion is absent of the royal crown and is sitting in a more "tame," seated position.
Both sides were engraved by Jody Clark.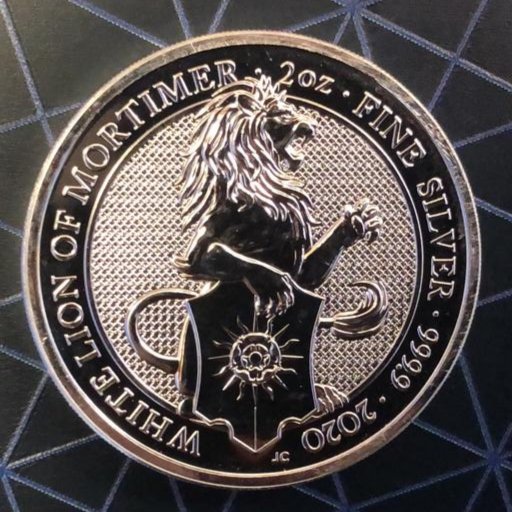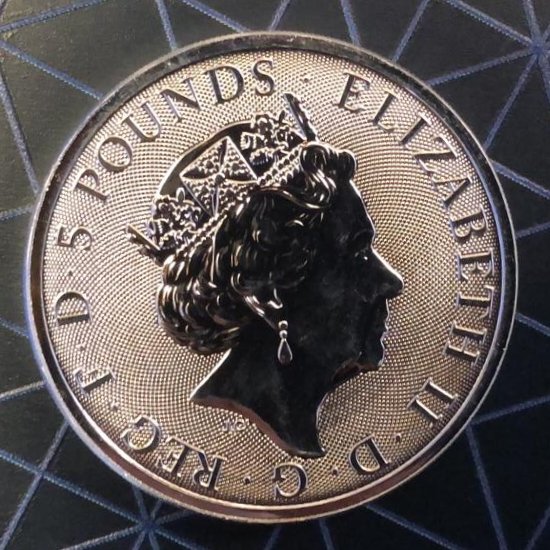 Thank you for reading. Please comment, upvote, resteem and advise me.