The info below comes from the Royal Canadian Mint's COA (Certificate of Authenticity) of this coin or https://en.numista.com/ , or https://www.wikipedia.org/.
Due to the coronavirus I cannot travel to visit my daughters and bring back the coins I bought. I asked Cristina, my elder daughter, who lives in Canada, to take some photos and send them to me. These will be the coins that will comprise this series.
The eighteenth is a 2oz 2020 CAD $10 "The Kraken".
It weights 62.42g (2oz) with 99.99% silver purity and Brilliant Uncirculated finish.
The Kraken is a mythical creature that is believed to terrorize the deep ocean around the world. The myth of the Kraken inspires sheer terror as it incorporates the vast unknown of the deep ocean in the form of a terrorizing, massive, tentacled, bloodthirsty behemoth Within Canada, Maritime lore has a stake in this fable, as many claim to have seen the deep-sea terror as far back as the 1700s.
The reverse, designed by Gerald Gloade, shows the brute strength, sheer size, and terror rendering of the Kraken. The beast is centered, ominously glaring back as it prepares to devour two sea vessels, with its many tentacles probing.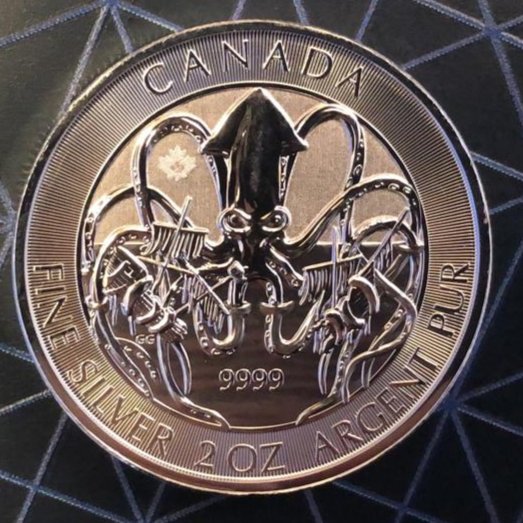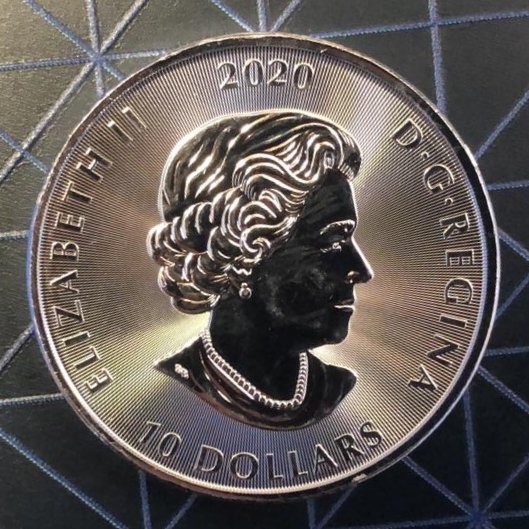 Thank you for reading. Please comment, upvote, resteem and advise me.